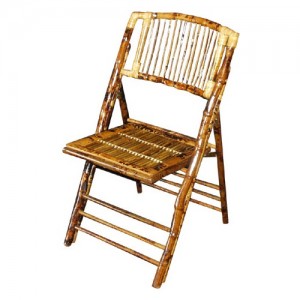 Whether you want to pull them out for an impromptu porch party or around the table for extra dinner guests, folding chairs are convenient solutions to small space seating. Our favorite folding chairs are:
Bamboo Folding Chair with durable high gloss finish. Easy to maintain and clean. Durable yet elegant. The Bamboo Folding Chair looks great in any setting,indoors or out. Stylish bamboo conceals a strong tubular steel frame that preserves the look and shape of your chair when folded out or folded away for storage. $38.99 each.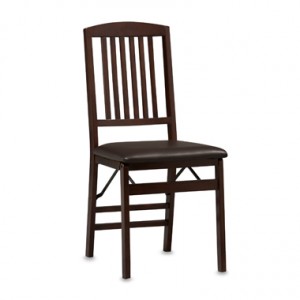 Mission Back Folding Chair from Bed, Bath and Beyond. This chair is ideal for extra seating when the occasion calls for it, and folds compactly for space saving when not in use. It has a classic mission design in an espresso finish. Made of rubberwood with vinyl upholstery. $39.99 each.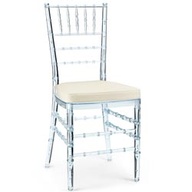 The Chiavary Ghost Chair Pair is a beautiful translucent interpretation of the classic chiavary chair. It complements almost any setting and adds extra seating that is both stylish and timeless. The chair is elegant and durable, made of clear resin. The slight blue tint gives it a ghosting effect and the natural cushion gives the chair comfort. $99 each.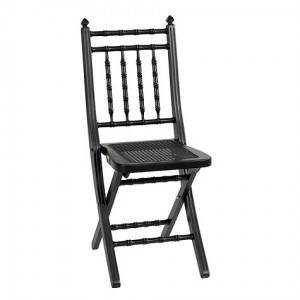 Ballard found the original folding chair in a Paris shop then redesigned an affordable version for you. Crafted of solid wood with fluted rails, tightly woven cane seat and bamboo-style back. Seat stays in place when folded; easy to move and store. The St. Germain Folding Chair fits the Petite Chair Cushion. $99 each.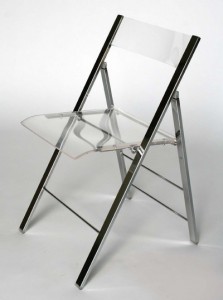 The Clarity Acrylic Folding chairs are great for company and entertaining. After you are through using it, you only have to fold it up and put it away. These slim and sleek The Clarity Acrylic folding chairs are constructed of chromed steel, ergonomically sculpted back. The rubber feet prevents scratching wood floors and foldable for easy storage anywhere. $75 each.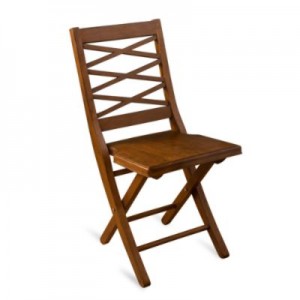 A distinctive criss-cross motif highlights the Eastside Folding Chair. These handsome folding chairs are extremely elegant and convenient, and they fold compactly when not in use. Constructed of solid hardwoods. Choice of beautiful black or cherry finishes. $109 each.