If you're looking for an ideal sleeping bag that will meet all of your outdoor needs, there isn't one that can do everything. However, there is a fun bag out there that will keep you snug and happy through most of your adventuring dreams.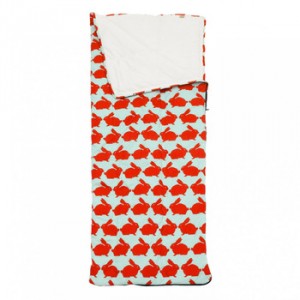 Fantastic stylish sleeping bags made by 'Anorak'. Choice of 2 different designs Kissing Stags, Kissing Horses or Kissing Rabbits. Material 100% printed cotton.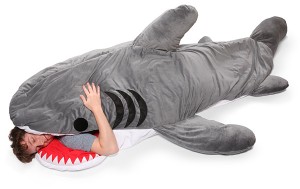 It's a stuffed toy and it's a sleeping bag. IT'S A SHARK! The Chumbuddy is easy to carry and functional as a real sleeping bag. Hand made with care and love.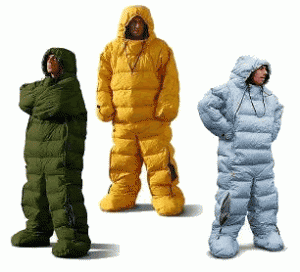 The only thing worse than being trapped in a sleeping bag, is needing to go to the toilet in one. The new Selk'bag is here. This sleeping bag is more like a body bag. It's padded and shaped to the human form and allows free movement both in and out of sleep, where traditional sleeping bags don't.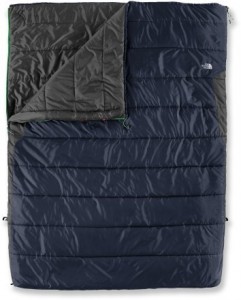 Pack for two with the North Face Dolomite Double 3S synthetic sleeping bag from REI provides lightweight performance for a road trip or a weekend of summer camping.