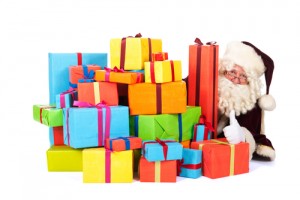 When I was a kid, the pile of gifts under the tree meant so much. We didn't receive a lot during the year, and Christmas was a chance to replenish the toy pile or the wardrobe depending on your age. My children receive so much through the year. When they need new sneakers or jeans, they get them. If their markers are drying up, I buy new markers. There is little they truly need and to make matters worse, what happened to games and toys? Once they pass a certain age, seems every game is played online. What can Santa bring? How about experiences and the chance to form great memories instead of more S-H-I – tuff?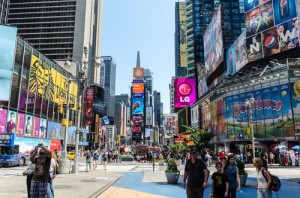 Show Tickets or Sporting Event Tickets — No matter where you live, you are sure to find a show or an event your kids will love. If it is a few months away, all the better. If you are in the NYC area, Aladdin is coming to Broadway in February and you can likely get pre-sale discounted tickets now. Do you know a kid who loves basketball? Take him or her to a local college game.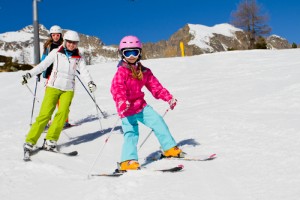 Ski Days — Maybe you are planning on a family ski trip anyway … give a certificate for the lift tickets in a box with a couple hand warmers.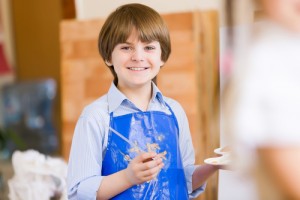 Art Centers — Is your child artistic? Find a make-your-own pottery or art center and purchase certificates for use on a rainy or cold day.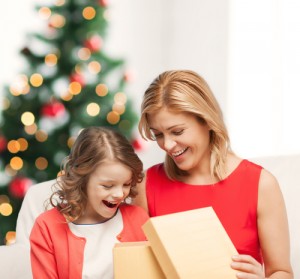 Sleepovers — My sister once gave my daughter a 10 pack of Sleepover certificates to be used anytime she wanted to spend time with her cousins. To this day, it is her favorite gift.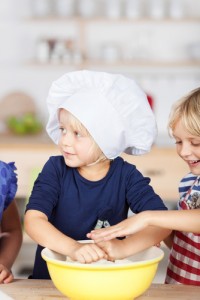 Classes — Have the kids been showing an interest in something lately? Cooking, karate, singing or writing lessons make a great gift.
Charity — A couple of years ago, my children each received a package explaining they were now sponsoring a child in an African orphanage. They learned the name, age and interests of their new friend and the look on their faces made it clear it was one of the best gifts Santa ever delivered. They have since formed a pen pal relationship with the kids they support. This truly has been the gift that keeps on giving.
How To Present the Experience:  Package a printed certificate in a box with a little token of the experience. A little tree ornament can symbolize the event, for instance, a Santa on Skis ornament is perfect for a snow experience. Purchase small ornament frames and write in sharpie the experience to be had. Be sure to take a pictures, so next year, you can decorate the tree with memories.