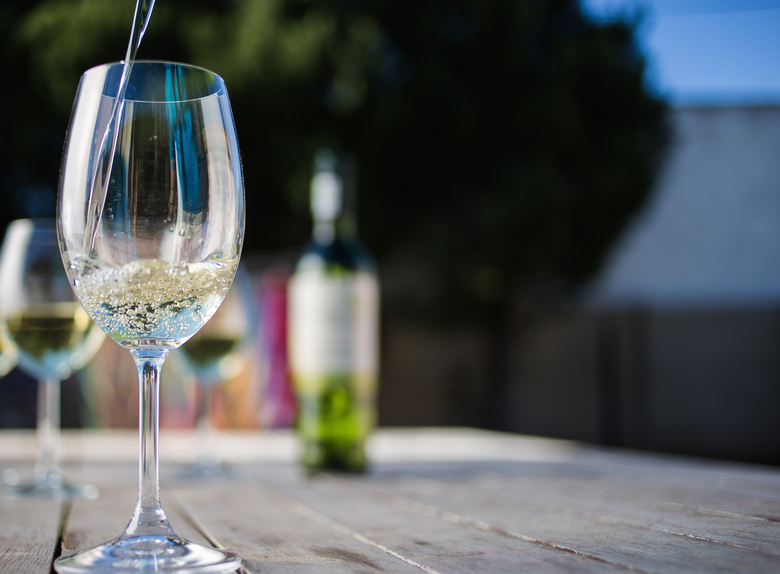 The dog has tired of chasing sticks, the kids are playing ball in the yard, and the shade has finally covered the patio. It's your time now. Call the neighbors, warm up the grill and open a bottle of wine.
What better wine to open on a summer day than a chilly, dry rosé from Provence? The 2014 Whispering Angel Rosé soothes the soul like the murmur of bumblebees buzzing between the foxglove and gladiola. Delightful aromas of jasmine, strawberry and raspberry are delivered with crisp, tongue-tingling acidity. This is a perfect match for the sweet and salty tastes of prosciutto with melon or grilled chicken slathered in sticky barbeque sauce.
The 2013 Three Pears Pinot Gris from California is a richer, more flavorful style of Pinot Grigio. This is a summer fruit salad of a wine with refreshing flavors of yellow and red apple, peach and pear that pair beautifully with seafood salad or Maryland crab cakes.
We also recommend the 2013 Meiomi Pinot Noir as a versatile
summer red. Here's a red that's light enough to compliment grilled swordfish or tuna, yet flavorful enough to walk the walk with grilled kabobs or sizzling smoked ribs.
Whatever your summer wine of choice may be, the best pairing is that special chemistry that develops when wine pairs with good friends and family.
Whispering Angel, Three Pears and Meiomi are available at The Wine Seller.
6 W. Ridgewood Ave. Ridgewood, NJ  • (201) 444-3300