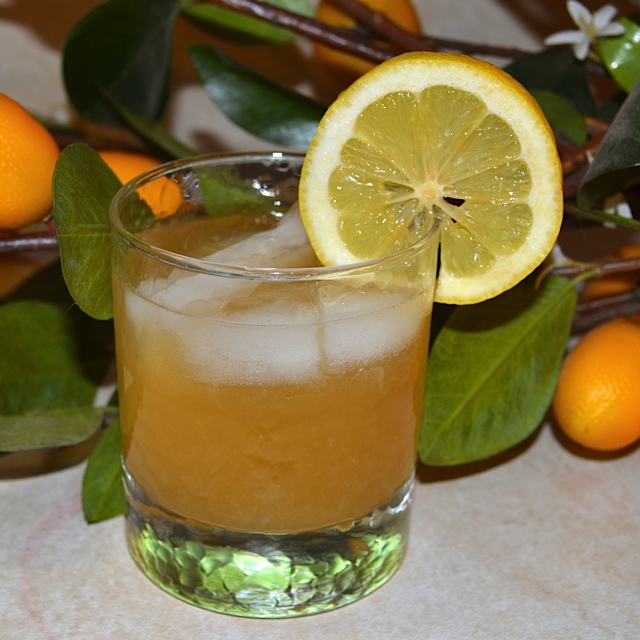 prepared by and photo by Emily Doscher

If you enjoy an Arnold Palmer, then for certain you'll want to sip the spiked Em Palmer.  A lemon and tea mixture combining a little gin and limoncello over ice, provide a chilled brew on a warm afternoon.

Size:

makes 6



Ingredients:
1/2 cup honey
1/2 cup hot water
3 cups freshly brewed jasmine tea, cooled
1 cup gin
3/4 cup limoncello (liqueur)
3/4 cup fresh lemon juice
1/2 cup fresh grapefruit juice
1 cup chilled club soda/unflavored seltzer
Ice cubes
6 lemon slices (for garnish)



Directions:




Stir honey and 1/2 cup hot water in small bowl until honey dissolves.  Cool completely.

Combine honey water, jasmine tea, gin, limoncello, lemon juice, and grapefruit juice in large pitcher.  Add club soda (or unflavored seltzer) and stir to blend.

Fill six 1-pint mason jars or 6 tall glasses with ice cubes.  Divide tea mixture among jars; top each with lemon slice.