Saturday, May 14, 2022  •   10am to 2pm
Jefferson Elementary School, 110 Ashwood Ave, Summit, NJ 07901, USA
Be a part of the excitement at the STEAM Carnival where you can try over 20 hands-on activities, door prizes, and fun games.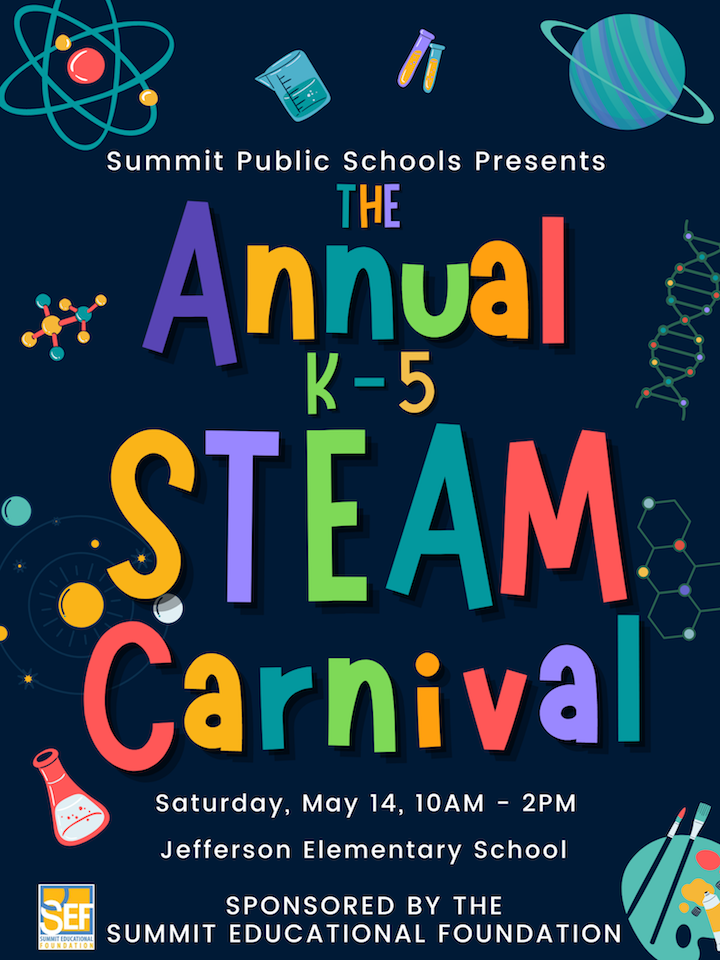 What is S.T.E.A.M.? (Science, Technology, Engineering, Arts, and Mathematics) Education is an educational approach used in Summit Public Schools to promote inquiry, problem-solving, and creative thinking. This year's carnival was designed and organized by the Technology Department and the Instructional Coaching teams and included over 30 teacher volunteers and 10 high school and middle school volunteers.