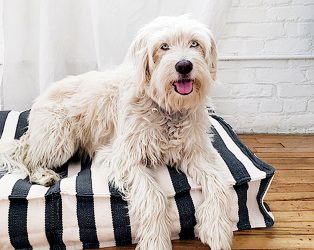 Think you have the cutest pooch?
Enter Wostbrock Woofs Photo contest and find out!
Share your pooch's most adorable summer moments on facebook or instagram
for a chance to win your a Dash and Albert pet bed (a $250 value)!
Here's What you do to Enter Now– It's Easy!
1. Like @WostbrockHome on Facebook and follow on instagram
2. Take a photo and upload it to eithe facebook or instagram
3. Use the hashtag #WostbrockWoofs in your photo
4. Tag us @wostbrockhome
5. Like & share your pics & tell your friends to do the same!
** Your photo will not be considered without liking or following @WostbrockHome
and using the campaign hashtag #WostbrockWoofs**
The contest's judges will select the winners from the 50 finalist photos based on:
• Originality & creativity
• Cuteness factor
• Composition
• Picture Quality
• Level of Promotion (likes & shares)
The winner will be able to choose the color, design, and size of the bed that fits their dogs unique personality. The 50 submissions with the most votes will be our semi-finalists. From these, 3 finalists will be chosen by the panel of judges here at Wostbrock Home and 1 will win a customized pet bed from Dash and Albert (a $250 value)! Also going into the consideration is the dog's appearance and photogenic ability. Wostbrock Home will select the judges in its sole discretion. The judging will be completed by August 10th, 2016.