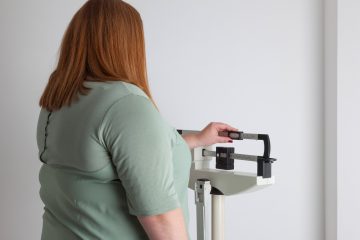 Pursuing weight-loss surgery is a very serious and personal choice, one which people come to after great deliberation. Patients who are morbidly obese are at an increased risk for health problems and tend to have a shortened life span. Weight-loss surgery can be an effective option for people who wish to achieve and maintain successful weight-loss outcomes.
If, after a detailed consultation, a surgeon decides that surgery is appropriate, a surgical option is chosen: gastric bypass, sleeve gastrectomy, or adjustable gastric banding. These procedures are performed laparoscopically through tiny incisions in the abdomen.
Criteria for Surgery include: 
• Having a body mass index (BMI) greater than 40.
• Having a BMI greater than 35 and life-threatening.
• Experiencing obesity-related problems such as diabetes, hypertension, sleep apnea, etc.
• Failed non-surgical attempts at weight loss.
According to Valley Hosptial, Bariatric surgery can provide many life-changing and life-enhancing benefits such as:
• Substantial weight loss
• Improvement or resolution of diabetes, high blood pressure and sleep apnea
• Reversal of weight-induced infertility
• Improvement in degenerative disc disease and joint pain
• Decreased urinary incontinence
• Increased self-esteem
• Reduced depression and anxiety
There are many questions to consider when considering weight-loss surgery. It will change what and how much you can eat. You'll have to eat slowly and reduce your smaller portions.
If you'd like to find out more about Bariatric surgery, The Valley Hospital Center for Metabolic Surgery and Weight-Loss Management is hosting an informational sessions Tuesdays at 6pm on the following dates:
August 9
Sept 13
October 11
November 8
December 13
The informational session will cover:
• the definition of obesity
• the criteria for weight-loss surgery
• the procedures that are available
• expected results, and life after surgery.
For more information or to register, call 201-251-3480 or visit Weight-Loss Surgery.