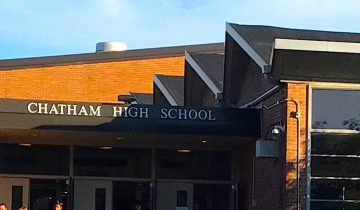 Some Chatham Students have had enough so they are organizing a walk out. Superintendent Michael LaSusa sent a letter stating that elementary students will need to be signed out by their parents; middle and high school students will require written permission to participate. A designated place will be provided for the students to gather.
Superintendent LaSusa wrote, "I share our students' grief and rage in the face of these events, and I respect that our students want their voices to be heard—be they through peaceful demonstrations, legislative activity, advocacy for mental health resources, or whatever constructive form they may take. We will honor these voices within the construct of the school setting."
At 10 am, Chatham High School students who choose to be part of the March 14 walk out will gather together for 17 minutes to protest Congress' inaction to the gun violence in our schools and neighborhoods. The number is symbolic of the 17 victims of the Parkland shooting.
For High school who choose not to participate, there is a plan in place. This is strictly a school event. Students who do not want to participate in the walkout will remain in their classes with their teachers.
Chatham High School•255 Lafayette Ave, Chatham, NJ 07928
Host Contact Info: bmcgarry2000@gmail.com