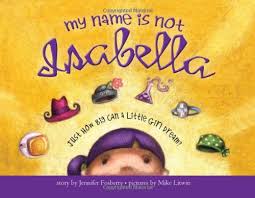 I believe that my daughter will grow up to be whatever she wants to be and that what she wants will depend on her world view.  I don't engage in mommy wars about whether our daughters should be twirling in Disney princess dresses or fed a steady diet of STEM related activities. Your kiddo.  Your choice. Personally, I love that my daughter adores Frozen and has a closet full of princess costumes but also loves Lego Ninjago, Keva Contraptions, earthworms, spiders and basketball. I want to empower her to be the best she can be without sending the message that "girly" somehow equals less than and gender neutral or "boyish" pursuits are preferable. Whether she is wrapped in tulle or covered in mud, she is now and will be as a woman, a brilliant, powerful, creative, intelligent force to be reckoned with.
I introduced the concept of women in history early on so that my daughter will know about real life heroines not just animated fantasy ones where the length of your hair or a prince's favor is your ticket to freedom or happiness.  I want women making history to be the given reality of her world view.  Just as important, I want this world view for my son as well.
"My Name Is Not Isabella" is the perfect first book to introduce children to a handful of women who have changed history through the story of a little imaginative girl named Isabella.  Isabella spends a day pretending to be Sally Ride, Annie Oakley, Rosa Parks, Marie Curie, Elizabeth Blackwell and last but touchingly not least, Mommy (because let's face it, who changes the course of history more than mothers, right?).  The story begins with Isabella telling her mom that her name is "not Isabella" and that she is in fact "… Sally, the greatest toughest astronaut that ever was!".  Her good humored and supportive mother tells her to "BLAST out of bed, put on your space suit and come downstairs for breakfast."  The story is peppered with affirming descriptions of these historic women such as "greatest", "toughest", "bravest", "smartest", "kindest" and "sweetest", and every engaging illustration shows Isabella living as each of them. After a long day of sharpshooting, practicing medicine, learning about radium and refusing to sit in the back of the bus, she tells her mother that her name IS Isabella after all, and that she is the "sweetest, kindest, smartest, bravest, fastest, toughest, greatest girl that ever was" before drifting off to sleep to dream of "who she will be … tomorrow".   My daughter likes to say her own name and declare these attributes for herself, throwing a couple extra in for fun, usually "sharing-est" and "art-i-est". Okay, not actual words but I'm going for positive self-worth here.  We can work on the english language skills later.  Besides, she's only young once and I think her made-up words are adorable.  My kiddo.  My choice.
As a mother, I bask in the little girl days of tutus, tiaras and princess dresses and I can't wait to dine with her in Cinderella's castle this Fall.  I don't want to take away part of who she is to serve an agenda, I just want to expand what she uses to define herself.  I want balance.  I want to make sure that while she is free to idolize Ariel, Aurora, Cinderella and their royal ilk, she also has some real world role models who have gone to space, stood up for civil rights and taken care of the medical needs of poor women and children.  Interestingly enough, her favorite princess is Anna (since Elsa is a Queen) and wasn't she kind of the "sweetest, kindest, smartest, bravest, fastest toughest, greatest" princess that ever was? She saved her sister and an entire kingdom – while wearing a princess dress.  This would be just like my daughter.  I wouldn't be surprised if she finds a cure for cancer while wearing the adult equivalent of a princess dress – a pair of Jimmy Choos.