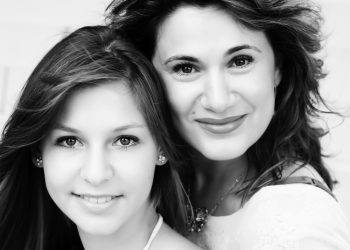 Becoming the Parent You Want to Be  •  May 12 at 7pm
The Parent Wellness Series in New Providence will host Michael Friedman Ph.D as he presents "Purpose Driven Parenting: Becoming the Parent You Want to Be."
Mike is a clinical psychologist who has been involved in the study and treatment of adults with psychological, health and interpersonal issues for over 20 years. He attended University of Pennsylvania as an undergraduate, attended Yale University for his graduate studies, and completed his clinical internship and post-doctoral fellowship at Brown University. He has co-authored several papers and book chapters on a range of issues in clinical and health psychology. He has presented his work at both national and international conferences, and has conducted several workshops on the delivery of clinical care. He has received awards for his work from the Association for the Advancement of Cognitive and Behavioral Therapy, Society for Behavioral Medicine, and Association for Clinical Psychosocial Research.
The Consortium of Berkeley Heights, Chatham, Millburn, New Providence, and Summit present the next installment of the Parent Wellness Series: What You Need To Know.
New Providence High School Auditorium. Click here for details.