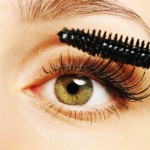 Mascara is possibly one of the greatest products ever invented! Who knew this small tube of pigments, oils, and waxes could make such a huge difference to our appearance, especially on those days we don't get enough sleep.  My favorite volumizing mascaras are Chanel's Inimitable Intense, Lancome's Hypnose, and Yves Saint Laurent Faux Cils Shocking.  No matter what mascara you use, here are some tips for the best application.
First, start at the base of the lash and wiggle the wand from left to right.  It's the mascara that is applied near the roots-– not the tips– that gives the illusion of length.  Next, pull the wand up and through the lashes, wiggling as you go.  The wiggling is what separates the lashes.  The final step, which most women never do:  close the eye and place the mascara wand on top of the lashes at the base and as you pull through, pull the wand up and back toward your lid.  This will remove any clumps and help curl your lashes as well.
When picking a mascara, think about how you want your lashes to look, then choose the formula:  lengthening, thickening, waterproof or non-clumping.  I find the more expensive mascaras from department stores go on with less clumping and stay on longer, but there are some great drug store mascaras that I really like Maybelline's Colossal Volume, L'Oreal's Voluminous Million Lashes and Maybelline's Great Lash and no one is going to tell the difference!  Go with a waterproof mascara for the summer!
Don't be afraid to mix mascaras!  Start with one coat of lengthening mascara followed by one coat of thickening mascara.  Make sure if you are going to apply more than one coat of any mascara you do so all at once before the first coat dries.  Once the first coat is dry, you will get clumps if you put on another.  Do not pump the mascara wand in and out of the tube!  This only introduces air into the tube and will cause your mascara to dry out sooner then it should.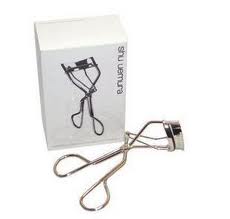 If you're up for another step, start with a lash primer.  Mascara primers coat and separate the lashes before you apply your mascara and gives you extra volume and length.  To get the appearance of wider, brighter eyes, use an eye lash curler.  If you have the time, heat the curler with you hair dryer for a few seconds to warm it up before curling your lashes.  You can curl your lashes before or after you apply mascara– just make sure your mascara is dry if you are curling them after applying mascara.  Shu Uemura (sold at Sephora) makes the best lash curler.
Don't be afraid to try a colored mascara!  Of course black mascara works for everyone, but if you are blonde with really light skin you may want to reserve black for night and opt for brown/black by day.  To make those blue eyes pop, try a burgundy, plum, or navy mascara.  For my fellow brown-eyed-girls try amethyst or plum.