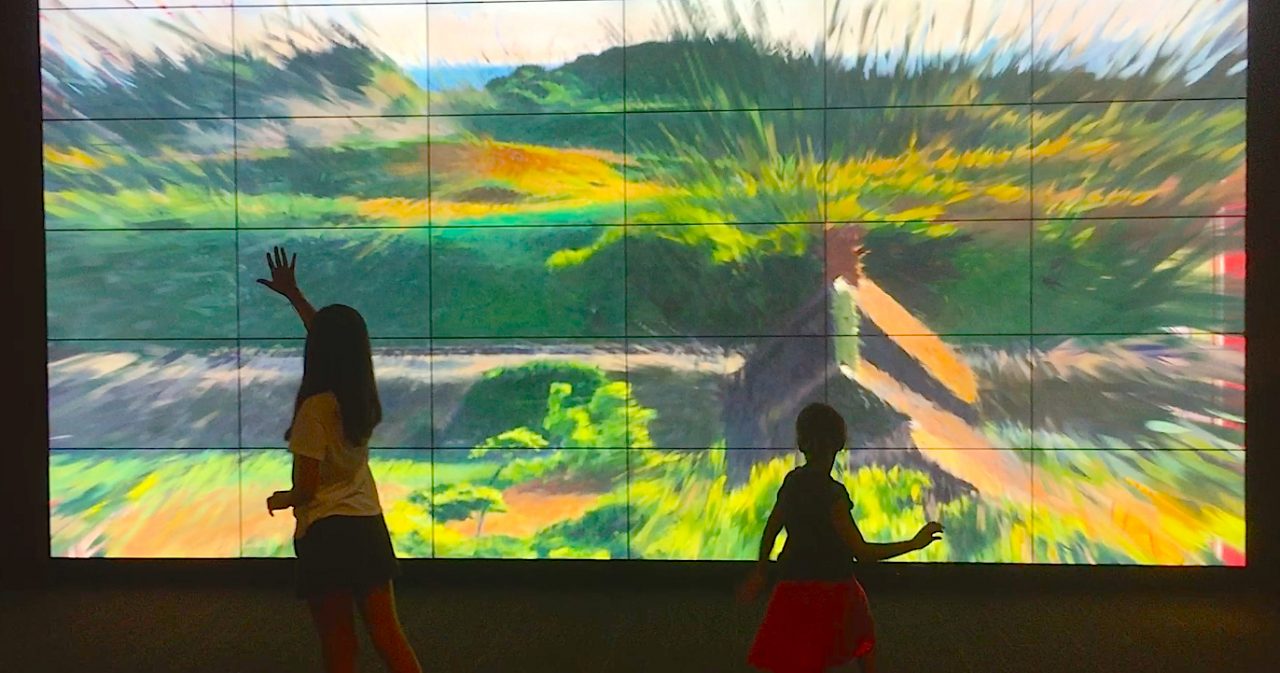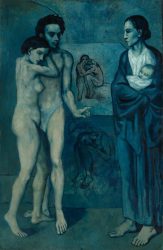 I always assume that everyone visits the Cleveland Museum of Art as much as I do. In case you don't, you owe yourself a trip! It was recently rated the #2 museum in the country behind NYC's Metropolitan. Our museum confirms just how great our city is. I think people expect a small museum filled with artists you've never heard of and works you've never seen. Out-of-towners are always amazed to see famous works like Picasso's La Vie from his blue period. Or mesmerizing Water Lilies by Monet.  And folks, here's the kicker: it's free! The MOMA could cost a family a fortune; it's $22 these days!
My children know the museum so well that on or last visit they looked completely lost when the ran to see the giant toothpaste tube and the gritty train tracks installations and they were missing. (I was assured they'll make an appearance again in the future.
Besides their phenomenal collection and truly beautiful space, the other thing that makes our museum so special is its interactive room. Living in NYC for 16 years, I dreaded the quiet, musty atmosphere and haughty stares from guards in museums like the Frick. By contrast, The Cleveland Museum of Art exudes a family-friendly atmosphere that encourages exploration.
In the interactive room, Gallery One, children (and curious adults) can use the sense of touch and movement to create masterpieces of their own inspired by works in the museum. On our last visit, I have 5 children ages 6-11 with me. We spent 90 minutes in be interactive room alone and they complained when to was time to move on.
Run, sweep and swoosh in front of a 50 foot screen to erase one painting and reveal another. Sculpt and you hold your hands above an invisible potter's wheel to make your own ancient-inspired urn. Wave your hands over a blank canvas and create your own Jackson Pollack. Cut and paste pieces in master works to cut and assemble your own collage. Strike a pose that mirrors a famous sculpture and receive a grade on how close you came to mimicking it: it's harder than you'd think!
Every one of your interactive masterpieces can saved and retrieved through text, Instagram or email.
Click here for directions and museum hours.