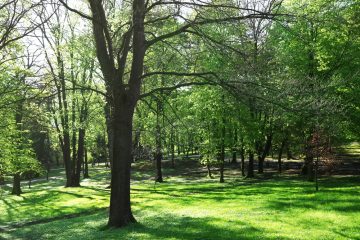 The Village of Rockville Centre has been recognized as a Tree City USA for the past 27 years by the Arbor Day Foundation in honor of its commitment to effective urban forest management. The Tree City USA program is sponsored by the Arbor Day Foundation, in partnership with the U.S. Forest Service and the National Association of State Foresters.
Rockville Centre achieved Tree City USA recognition by meeting the program's four requirements:
• a tree board or department
• a tree-care ordinance
• an annual community forestry budget of at least $2 per capita
• an Arbor Day observance and proclamation.
The Rockville Centre Department of Public Works curbside tree planting program is now underway for the Fall of 2016. Residents have until September 15, 2016 to order a tree from among the six varieties listed below. Trees are $250.00 each. Village contractors will plant a tree for you for $350.00, which includes the cost of the tree, planting and a one-year guarantee.
(If the tree dies within a year, it will be replaced with a new one for free.)
Click here for more information or to order your tree.