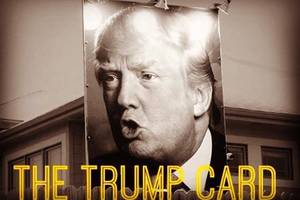 "THE TRUMP CARD" A One Man Show
November 6 at 8:00PM
The Trump Card by Mike Daisey  •  Performed by Lance Baker
"The Trump Card" tells the story of Donald Trump, beginning with his earliest days and then tracking the tycoon as he makes himself into a new American archetype — the first rich man famous virtually exclusively for being rich.  This one man show breaks down what makes Trump tick.  The performance is in Summit for one night only, just two days before the Presidential election.
Tickets, priced at $20 for adults and $10 for students 18 years of age and older, are available by contacting info@mondosummit.com.
The performance is intended for mature audiences only.
Mondo, 426 Springfield Avenue, Summit.
For more about writer Mike Daisy, visit his blog.
For more happenings in Summit, see What's Happening In and Around Town.