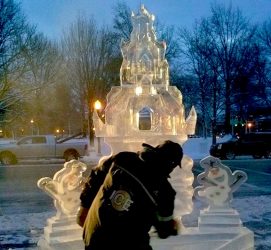 22nd Medina Ice Festival  •  February 12-15, 2016
This is how you make the most of living in a cold place. Celebrate the cold! Enjoy four days of frozen fun as one of Medina's favorite events returns to the historic Medina Square, just 30 miles South of Cleveland. Each day, more works of frozen art are added to the Square during the competitions. Visit during the day and see the carving take place. Visit during the night, and see each sculpture illuminated with multi-colored LED lights. It's a magical time to walk through the Square.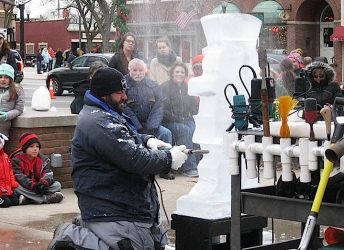 Friday, February 12
Speed Carving Competitions at 5:30, 6:00, 6:30pm
watch the ice fly as each competitor quickly sculpts their masterpiece
Lighting of the Fire & Ice Tower @7pm
Fire & Ice? Yep, and it's awesome. We stack the ice high, then light a fire inside.
Saturday, February 13
Individual Carving Competition, 1-4pm
Some of the best carvers from across the country compete for prizes in this fast and furious contest.
Sunday, February 14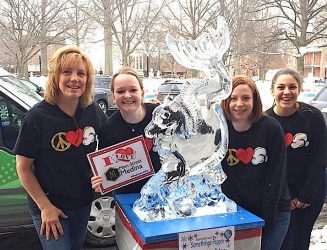 Team Carving Competition, 12-4:00pm
interesting and complex sculptures will boggle your mind when the teams work together to see which is the best in 2016
Medina Ice Festival, 32 Public Square, Medina, OH 44256.
Free parking in and around the Historic District.