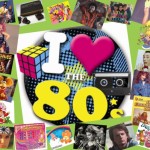 '80s Themed Clubs and '80s Nights
Among the best-known '80s bands, Rubix Kube hosts special events and private parties. It offers '80s music at Gramercy Theater and around the country.
At Joshua Tree in Murray Hill, the sports bar turns into dancing late-night, accompanied by an all-'80s soundtrack.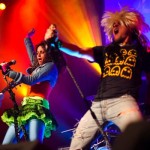 Some New York City establishments dedicate a particular night of the week to the 80's.
Le Poisson Rouge does shows every weekend with Jessies Girl 80s Tribute Band. Dress up 80s when you go there. Not everyone does but it's so much more fun dancing to the great 80s music in leg warmers, an off the shoulder sweatshirt & neon.
At The Pyramid Club in the East Village, Thursdays is '80s and new wave themed. The club features two levels of dance floors and multiple bars.
For a lounge atmosphere, the Alphabet Lounge in the East Village holds '80s themed nights on Fridays and Saturdays.
See our staff's favorite things to do in NYC .