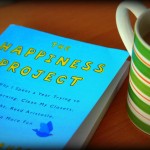 Happiness Project
The Happiness Project is an encouraging, freeing, thought-provoking book. Gretchen Rubin's story of the year she intentionally pursued happiness is entertaining and easy to read. It will prompt you to consider what really matters in my life. What really makes you happy? How do you really want to spend your days, and life? The Happiness Project will get you thinking about new ways to live life "on the road to joyful motherhood."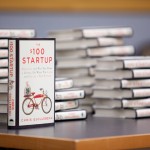 The $100 Start Up
In The $100 Startup, Chris Guillegeau accomplishes something unique. Instead of discussing how to grow, scale, leverage, and sell a new business. He focuses entirely on "microbusinesses": tiny, one- or two-person operations that maximize freedom and generate roughly $50,000 per year. Much of Chris' advice will benefit solo creatives who rely upon strong online presences. Chris himself makes a living from writing, blogging, and selling digital guides. But the stories that he culled from hundreds of interviews with entrepreneurs satisfies a need for proof-of-concept.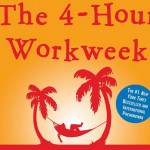 The Four Hour Workweek
This book appeals to a person that doesn't want to wait until they're 65 to live a life where work doesn't suck up 50+ hours a week of their lives. An advocate being as efficient about earning and spending money as possible, "having it all" now by building a "muse" business (that will run itself).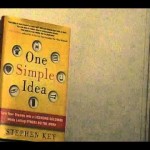 One Simple Idea
A practical, real-world guide that will help you take your ideas and get them to market with minimum investment of time and money. It is a great read that motivates the creative genius inside to think outside of the box, dream big, and get paid for it. One Simple Idea is a great book for anyone interested in turning ideas into cash.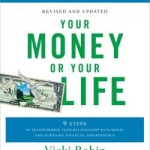 Your Money or Your Life
The basic premise of Your Money or Your Life is that life is too valuable to waste away working 40+ hours every week, one week at a time for the rest of your life, just so you can have enough money to buy all those material possessions to keep up with the Jones's. The book goes on to make an eye-opening connection between money and your personal life. Basically, you only have so many hours of life – which the book refers to as Life Energy – and the fulfillment we get out of life depends on how we spend those precious few hours. Most people trade a significant amount of their Life Energy in exchange for money to buy things – unimportant, unfulfilling, and at times even wasteful things.
Happiness for Two: 75 Secrets for Finding More Joy Together
Pursuing happiness sounds easy, but with so many demands on our time and resources, it can be a challenge. So, how do we find happiness in a relationship—when there are two people who want and deserve to be happy? Help is here, from a beloved (and blissfully married) lifestyle philosopher whose books and lectures on personal contentment have helped millions. In brief, readable essays rich in wisdom, practical strategies, and humor, Alexandra Stoddard shows how two people can be happy together, not at each other's expense.