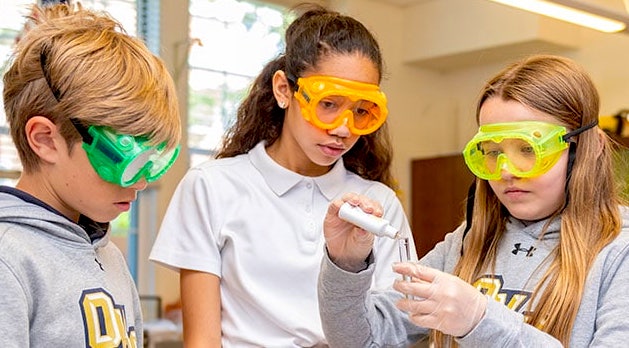 Wednesday, January 29, 2020  •  9:30am
Here's your chance to explore the idea of a private school experience for your child. Ask questions, get a tour, see what life in a private school can offer. Oak Knoll School of the Holy Child is having an Open House for grades k through 6th on Wednesday, January 29, 2020 at their beautiful 11-acre campus in Summit, New Jersey.
During the open house, parents and students will have the chance to experience Oak Knoll firsthand and learn everything there is to know about the coeducational, Catholic institution. As part of a global network of schools – 10 across the United States and 13 overseas – the school prepares students to become global citizens. Their small class sizes offer personalized attention and a wide variety of signature learning opportunities, including a state-of-the-art IDEAS Lab, Lego robotics and 3D printing.

Oak Knoll emphasizes "Actions, not words," the philosophy of their founder, Cornelia Connelly, preparing our children for the 21st century and beyond.
"We want our children to feel confident in who they are and become the best version of themselves – intellectually, physically, socially and spiritually. Our children transform into brave, bold, powerful wonderful young men and women," explained Alisia Nolan, Director of Lower School Admissions.
For more information or to register, visit OakKnoll.org
Oak Knoll School, 83 Ashland Road, Summit, NJ