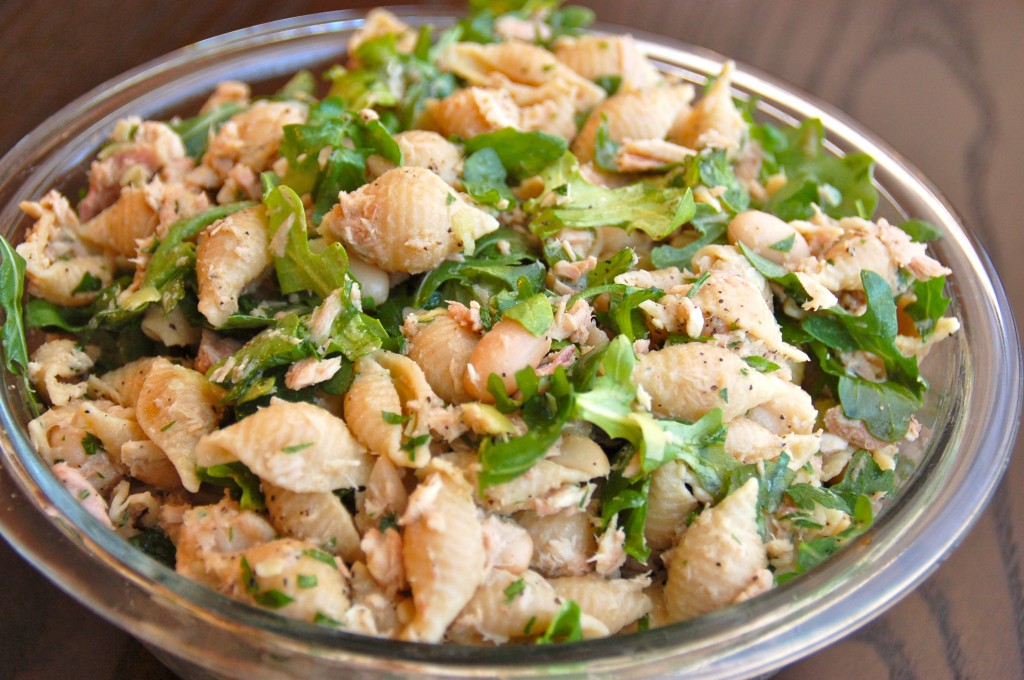 prepared by and photo by Emily S. Downs

This dish is not only light and healthy, but light in preparation too.  So easy and quick.  Loads of texture and flavor.  Surprising with so little seasoning.

Size:

serves 4



Ingredients:
8 oz whole-wheat shells
9 jarred peperoncini, drained and coarsely chopped (for the meek, use fewer)
3 cups baby arugula
(1/2 -3/4 can ) 15 oz can cannellini beans
3 cans of chunk tuna, packed in water, drained
1/2 cup coarsely chopped fresh flat-leaf parsley
1/4 cup extra-virgin live oil
Freshly ground pepper



Directions:




Bring a large pot of water to a boil.  Cook pasta according to package instructions until   al dente.  Drain.

Gently toss pasta with peperoncini, arugula, tuna, cannelloni beans, parsley, 2 tbsp oil, and some pepper in a large bowl.  Drizzle with remaining 2 tbsp oil.