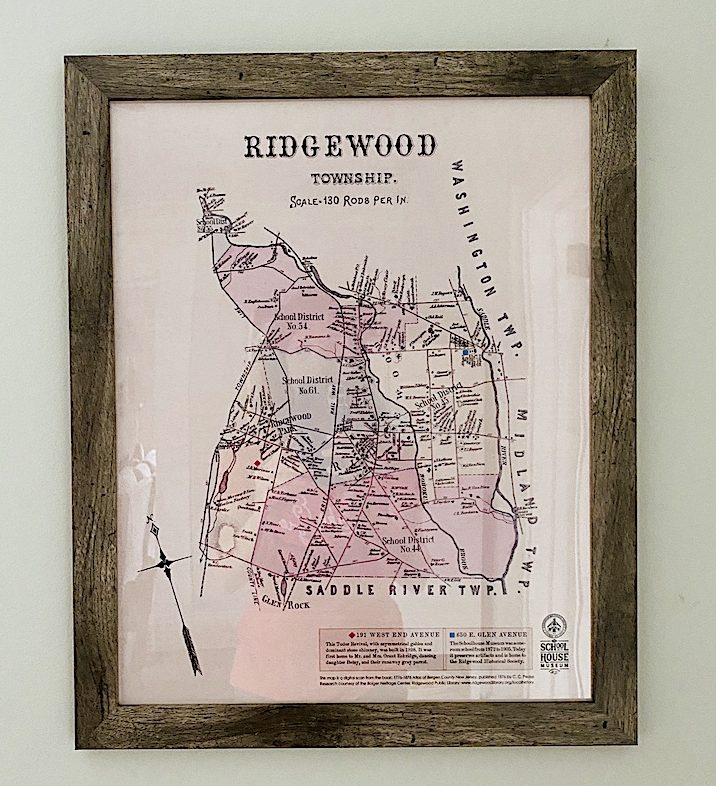 I just received this gorgeous archival map of my house in Ridgewood from The Ridgewood Historic Society's latest fundraiser. It's a really lovely gift idea for family or friends. My map, above, shows the location of my home and gives a fun, whimsically written fact: "This Tudor Revival, with asymmetrical gables and a dominant stone chimney, was built in 1928. It was first home to Mr. and Mrs. Eskridge, dancing daughter Betsy, and their runaway gray parrot." I suddenly feel an urge to run to pet store and buy a bird!
If you own a home that was built before 1930, The Ridgewood Historic Society can create an archival map based on a print from 1876 that will mark the location of your home. They have been working with the Bolger Heritage Center of the Ridgewood Public Library to research a few fun facts about your home that they'll add to the map. The map is $50 unframed or $75 framed.
Sale ends November 15. For more info or to order your map, go to https://ridgewoodhistoricalsociety.org/historichouse/
 Proceeds help to support the Schoolhouse Museum.
The mission of the Ridgewood Historical Society, which operates the historic Schoolhouse Museum building, formerly one of the first public schools in Ridgewood, is to preserve the building, as well as maintain, interpret, and exhibit the collection of artifacts representing the history, culture, and lives of ordinary people from the Ridgewood area from the period of Native America. The Ridgewood Historical Society is the parent organization of the Schoolhouse Museum which annually presents a themed exhibit featuring artifacts from the collection, and presents educational programs featuring local people with knowledge and/or skills that pertain to the collection.