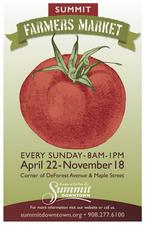 Come out for some local and delicious food every Sunday through November! The market is located at Park & Shop Lot #2, at the corner of DeForest Avenue and Maple Street.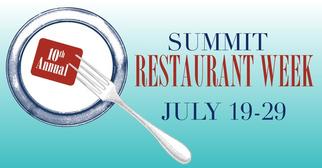 Enjoy a week of prix fixe menus at fabulous restaurants in downtown Summit! Click here to find out which restaurants are participating and the great deals you can get!

The next four Thursdays Summit will be hosting outdoor movie nights at 365 Broad Street. The nights begin with a family dance party before the film. Early Man will be played next Thursday, July 19th. Click here for the rest of the schedule!