I just listened to Grown Up Christmas List on Lite FM. It is a beautiful song, and here at Tips From Town, we want all those things too — no homelessness, world peace, etc. As much as we would love to say that's all we want … we simply can't. We want presents wrapped in pretty paper with ribbon and bows and with awesome stuff inside. The homemade kids' crafts are nice, but with all we moms do for everyone else this season, we think we deserve a little something more!
Karen:
I want someone to replenish all my favorite products — one, so I don't feel bad about spending the money on myself and two, so I don't have to go to the damn mall just to get a face cream when I run out. On my list is:
Kiehl's Self Tanner — my skin is so pale right now, it is taking on a Grinch-like hue
Laura Mercier Almond Coconut Milk Souffle Body Cream — it smells amazing and reminds me of yummy beach drinks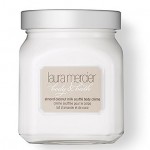 Voluminous Mascara — Not expensive, I'll take two
Nars Tinted Moisturizer — Love the hydration and foundation in one step
Om Aroma & Co. Caviar Eye Cream — A newfound favorite.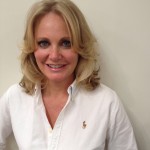 Amy:
Well, that is a loaded question. I would love a Cartier watch but that is in my dreams. A realistic gift that I would love to receive is workout wear. I know it sounds lame but good workout wear is never on sale and you know I like to get a deal. So, I hate spending money on workout pants and tops. I would love if someone went and picked out a few pairs of pants and tops for me. I would also never turn down a weekend at Congress Hall in Cape May with my husband or husband and kids. I love that place!!!
Scrap those things. After battling with my laptop for the past few hours…all I really want is a new laptop!
Emily:
Dear Santa,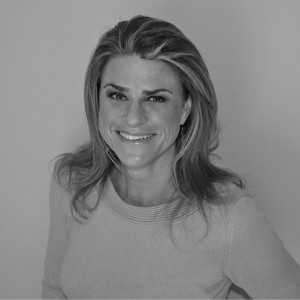 I want, no I NEED a decent tv in my kitchen. Nothing like catching up on those shows I never get to see when they are actually scheduled, while getting dinner prepped. Now I don't have a spacious kitchen by any means so a large flatscreen wouldn't work.  Currently, I have the smallest tv known to mankind in my kitchen. True story. Thing is, is that I don't really want to take up any more counter space. What to do, what to do… Despite my issues, I still would like a new one Santa…
Or like Amy said in her post… a new laptop. It's time. It was time last Christmas. Maybe even the one before that.
Heather's Christmas List: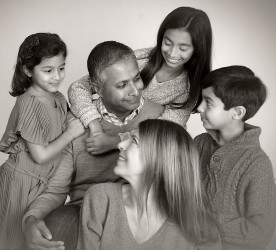 Did you ever see the movie the movie, "In Her Shoes" with Cameron Diaz and Toni Colette? It's a total chic flick about 2 sisters that have NOTHING in common except for their shoes size: an 8 1/2. Toni Colette's character, Rose, is practical and plain, but her shoe closet is not. It's loaded with beauties…that she never wears but likes to look at. I, too, own some shoes that I hardly ever wear but it doesn't stop me from wanting more to line my closet. Here are a few that I woundn't mind visiting every day when I pull out my daily uniform of jeans and a tee shirt.
The Mavis by Malone Souliers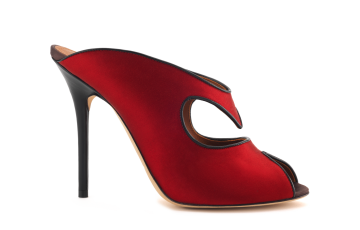 Totally impractical, not even available in the States and most likely, I would probably trip in them, but I could stand still in a corner and just look pretty in these beauties. They describe this heart throb as having a "plunging 'neckline"." An open-toe with a heart-shaped cut out in lipstick satin and black patent! Come to Mama! Can someone translate the price for me or find them in the States?! £445.00 malonesouliers.com
The Ada Strappy Sandal by Chelsea Paris
Again, would I trip in them? Yes. Do I want them anyway? Sure! I promise to be careful and limit my drinking while operating these babies! This shoe is the perfect blend of sexy, feminine and edgy. Soft, red suede with teardrop cutouts at ankle straps. $645. Chelsea Paris Ada Strappy Sandals
I want the Stuart Weitzman Koko Ankle Boot. It's a sexy peep-toe boot cut from soft, supple leather and set on a skinny stacked heel. It would make a plain dress sing. $575. But I could be happy with the Vince Camuto Kenya Bootie at only $95. In sultry suede, it also features a the peep toe I want, but has a tailored look with a gathered cuff and a slim heel.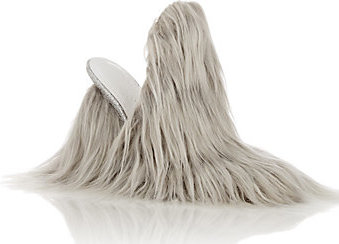 In the spirit of Star Wars, I couldn't resist adding this. Yes, this IS a shoe. Personally, I would have named this The Chewbacca. This Maison Margiela mules-styled…shoe…is light grey and crafted from faux-Mongolian fur. If that isn't enough, it sparkles with a little silver glitter and has an asymmetric square toe and block heel. This furry find could be yours for only $539–on sale! It was originally $1360! I would love to see the looks I get at preschool pickup wearing this number. TheChewbacka
Erin's Christmas List: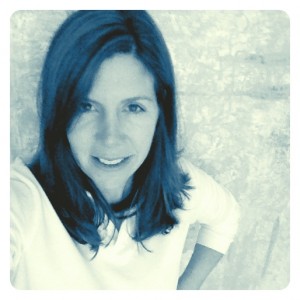 For the workout: Alo airbrushed workout pants in black glossy. They supposedly sculpt your thighs and lift your booty. I'd like to pair this with a new Sweaty Betty Hoody.
For the face: Charlotte Tilbury Magic Face Cream and Sephora's Nude Face Oil. I have not tried, but my friend Heidi says they are amazing.
For the hair: A blowout package at the new DryBar in Garden State Plaza and Davines LOVE Shampoo and Conditioner in my stocking.
For warmth: An oversized down king comforter from the Company Store and a Chilliwack Bomber Jacket from Canada Goose.
For the home: The Arteriors Zanadoo Chandelier in the window at Town Home and Garden and a subscription to Coastal Living, At Home, and Domino.
For fun: Rihanna Tickets, Bruce Springsteen Tickets or Hamilton on Broadway Tickets.