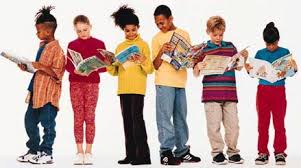 I don't know about you, but I have so many books in my house that could use a good home. As my children grow, their reading choices expand and I am always looking for something new for them to read as well.
The Westfield Memorial Library is holding their
Annual Children & Teen Book Sale next week. This is a great way to donate your used books and pick up some new ones as well!  Best of all, the proceeds go to support the library so they can continue to be a great resource in our town.
The are looking for donations for any gently used hardcover and soft cover books, audio books, and DVDs — everything from board books for babies to books and other media suitable for teens.
Not only is this a great place to donate books that your kids no longer need, but it is also a great way to pick up new books at rock bottom prices!
Donation Days:
Tuesday, October 25th from 2-7 pm
Wednesday, October 26th from 10 am – 3 pm.

Sale Days:
Thursday, October 27th from 11 am – 8 pm.
Friday the 28th from 10 am – 4:30 pm is half price day
Friday the 30th is bag day.
Just to note they cannot accept videos, magazines, encyclopedias, vinyl records, or damaged books.
For additional information or to volunteer to help out at the sale, contact blumd4@yahoo.com