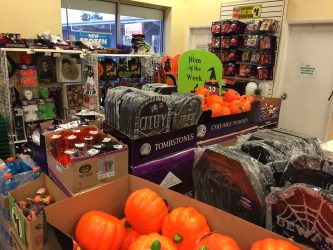 I found the perfect place to stock up on Halloween decorations and tricks and treats for your "Boo-ing" bags. The Dollar Store in Hawthorne. And unlike other Dollar stores where some items are a dollar and other are $5, everything here truly is $1! We stocked up on signs for the doors, fake rats, masks and candy!
Dollar Store, 111 Wagaraw Rd, Hawthorne, NJ. (973) 427-0738
Look for one near you.