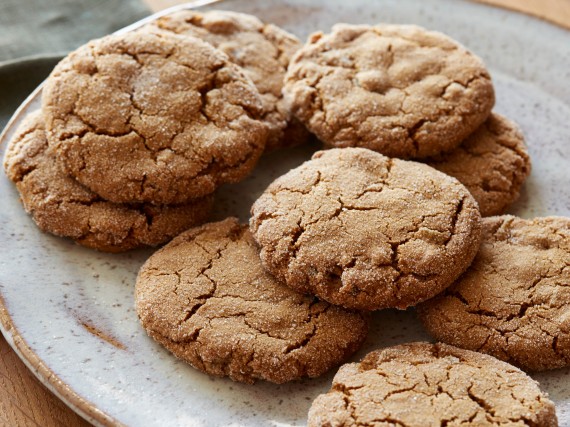 Is a cookie preventative medicine? Well maybe it's a stretch but our theme is favorite cookies this week, and it just so happens that my favorite cookies are Ginger cookies. Not those hard snaps but the soft, warm chewy ones and this recipe includes candied ginger pieces for that extra punch of flavor. Also, ginger has a multitude of preventative powers as it's considered a healing food helping with everything from colds to upset stomachs to gas to joint pain and aphrodisiacs. So, I say if you're gonna indulge, why not really make it worth your while?
These cookies are from the Barefoot Contessa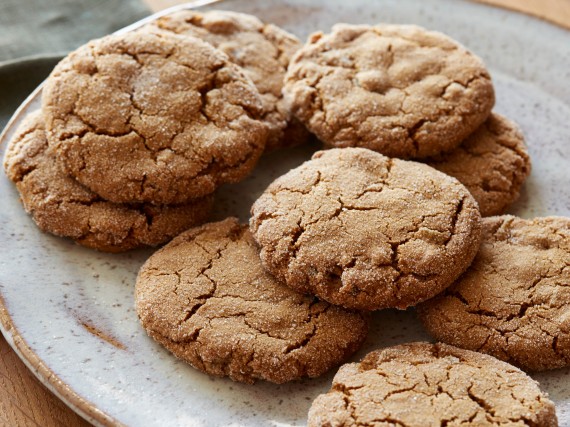 Size:

16 cookies



Ingredients:
2 1/4 C All Purpose flour
1 tsp baking soda
2 tsp ground cinnamon
1 1/2 tsp ground cloves
1/2 tsp ground nutmeg
1/2 tsp ground ginger
1/4 tsp kosher salt
1 C dark brown sugar, lightly packed
1/4 C vegetable oil
1/3 C unsulfured molasses
1 extra large egg (room temp)
1 1/4 C chopped crystallized ginger (6oz)
granulated sugar for rolling the cookies



Directions:



Preheat oven to 350 degrees F. Line baking sheets with silpat or parchment paper.

In a large bowl, sift the flour, baking soda, spices, and salt together and mix well.

In a separate bowl beat the brown sugar, molasses, and oil together on medium speed for 5 minutes. Turn to low speed and add the egg. Beat for 1 minute. Scrape the sides of the bowl and beat for 1 minute more. 

With mixer on low slowly add the dry ingredients and then mix on medium speed for 2 minutes. Stir in the crystallized ginger.

Roll the dough into 1 3/4 inch balls with your hands and then flatten lightly with your fingers. Press both sides of the cookie into granulated sugar before placing on the baking sheet. Bake for 13 minutes. Allow cookies to cool for a few minutes before transferring to a cooling rack.