Memphis is one of America's greatest barbecue towns. Memphians have elevated barbecuing to an Olympic sport: "The Super Bowl of Swine" is the official nickname of the Memphis in May International World Championship Barbecue Cooking Contest, held on the banks of the Mississippi River.
TO EAT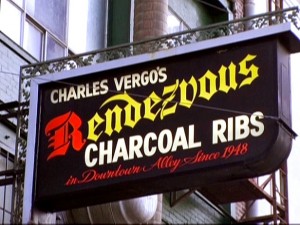 Charlie Vergos' Rendezvous Restaurant – For ribs you should try the Rendezvous. Housed in a cellar off an alleyway in downtown Memphis, Charlie Vergos' Rendezvous has been serving barbecue since 1948. The subterranean restaurant boasts the patina that only a half-century can deliver. Go directly to the world-famous charcoal-broiled pork ribs, people call them 'dry' because of the lack of sauce.
Tastin' 'Round Town Tour – This walking tour truly introduces you to a variety of BBQ while teaching you some wonderful history about the city of Memphis. They take you to six different restaurants that each have their own special niche. You will not need dinner after.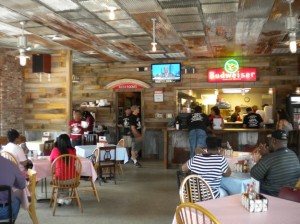 Gus's Fried Chicken – If you like fried chicken, spicy rice, potato salad and beer, you may have found your own personal heaven. Gus's chicken is perfectly fried. Not overly oily, not overly spicy and great cuts of bird that will have you gnawing the bones. Their chess pie is also a favorite.
Iris – This magical restaurant is located in an old house. The atmosphere is charming and southern chic. The food and the chef is rated the best in Memphis and is very creative. A wonderful place to celebrate a very special experience.
TO DO
Blues City Café – Blues City Cafe  is a pilgrimage for those wanting to visit the birthplace of the blues. It is right on Beale Street which is only a block or so long but has great restaurants and bars up and down.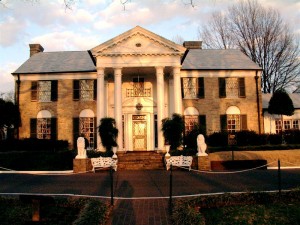 Graceland – The point of Graceland is to give all who wish to visit a glimpse of this private corner of Elvis Presley's world. Its legendary status makes this an essential destination. Make sure to save room for some fried peanut butter and banana sandwiches from the snack bar, one of Elvis's staples.
Sun City Studio – This is where Elvis Presley recorded his first song, and was the starting point for Rock-n-Roll legends like Johnny Cash, Jerry Lee Lewis, Carl Perkins, and others.
National Civil Rights Museum at the Lorraine Motel – We all knew Martin Luther King was shot and killed in Memphis, but to see and feel its actual location gives a whole different feel to history. You can see and stand in his actual location in his final moments of life, then tour a museum that tells the story of the civil rights era.
A. Schwab's – A dry goods store that was established in 1876. Creaking hardwood floors and nickel candy are just part of its charm. An eclectic variety of goods such as voodoo accouterments, underwear, walking sticks, and souvenirs plus a museum upstairs, make A. Schwab's perhaps the most unique shop in Memphis.
WHERE TO STAY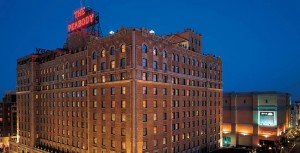 The Peabody Hotel – The Peabody Hotel is a luxury hotel in Downtown Memphis, Tennessee. The hotel, dating back to the 1930s, is known for the "Peabody Ducks" that live on the hotel rooftop and make daily treks to the lobby.