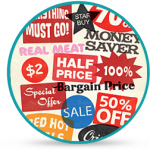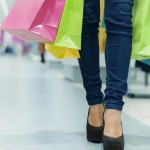 The Find – a barcode scanner, scan an item and the app generates the different prices it costs at all stores. If you're at one store and it's cheaper at another, don't buy it! Scan all of your beauty products at home and find out where to buy them the cheapest. Special feature for comparison Shopping.
Yipit – Like the premise of daily deal sites but not the chaos of all the emails? Yipit is a one-stop shop for 800+ daily deals sites, so you can take advantage of great bargains without the hassle. Unfortunately, Yipit at this time only offers an iPhone app for searching and browsing all local deals available.
CardStar – Stores all of your loyalty cards safely in one place, in this app. All you have to do is show your phone to the cashier in stores to save. The app recently added a new feature: local deals that pop up when you walk into a store.
Coupon Sherpa – Hundreds of coupons for dozens of stores. The app recently added grocery coupons for several chains and you can add them on to loyalty cards. The savings them automatically come off your bill.