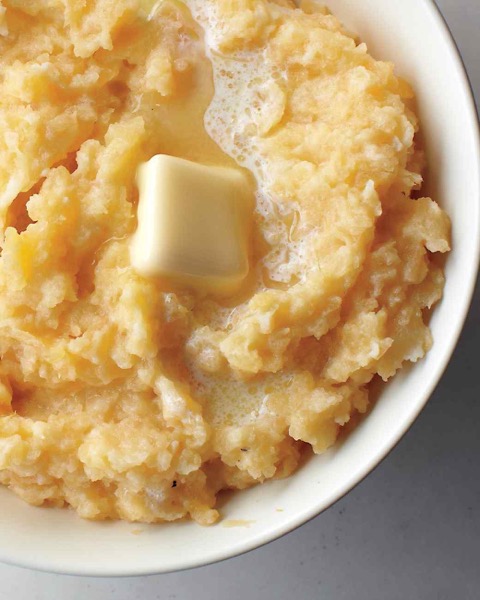 photo creds: Marthastewart.com

Surprise your family and/or guests with this alternative to the mashed potato. Creamy rutabaga and sweet apple may just become the new favorite fall and holiday side dish.

Size:

serves 2-4



Ingredients:
1 peeled rutabaga, cut into 1" pieces
1 peeled, cored sweet apple (such as a Gala), cut into 1" pieces
Butter (amount varies)
Cream (amount varies)
Salt & pepper



Directions:




Place cut rutabaga and apple in pot and cover with water; boil until tender. Drain, then mash with butter and cream, to desired consistency. Add salt and pepper to taste.