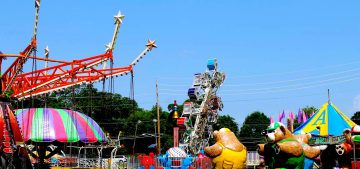 Also Read: What's Happening Around Town This Weekend.
Once again, RHS parents have worked tirelessly and completely outdone themselves! Every year, parents of RHS seniors come together and spend countless hours brainstorming, planning and raising money for an unforgettable send-off called Project Graduation on the evening of RHS Graduation. Last night, Benjamin Franklin Middle School was transformed into a set of the movie Toy Story. One of the things that was so cool about this Project Graduation was the scale. When you enter, there's a 15′ slinky dog and grads could hang out under a giant Toy Story bed.
If you didn't get a chance to see it, here are some pictures…
Check Out Photos from Last Year's Project Graduation.