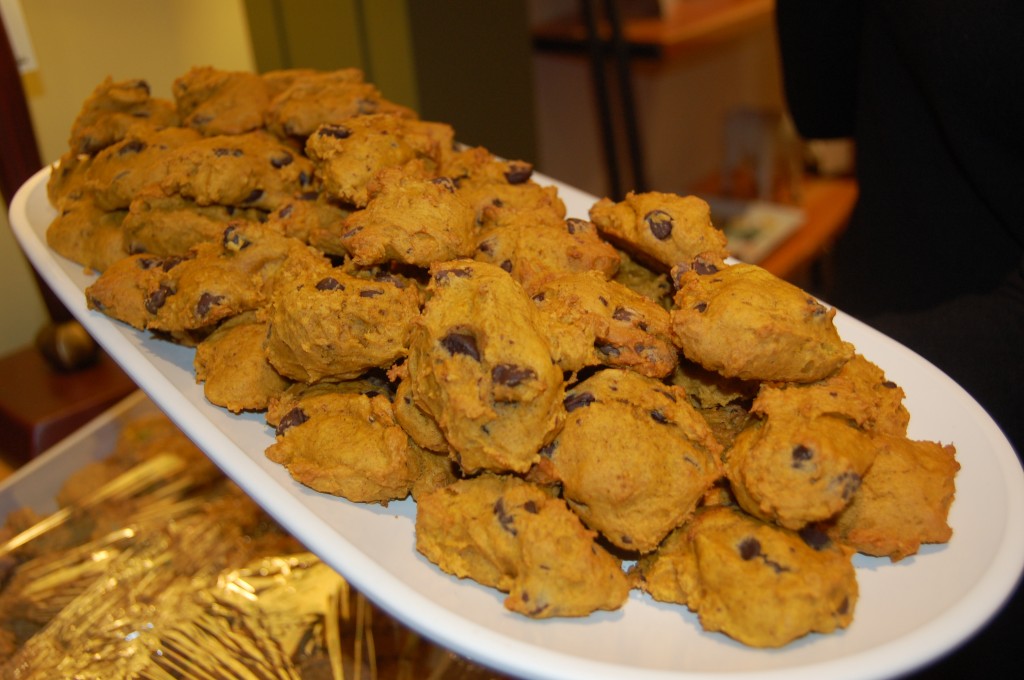 These are the best treats during this chilly fall weather. Everyone loves them. I will advise that I have the big mixer and they really don't fit in the regular kitchen aid mixer.

Size:

4 dozen



Ingredients:
1 cup butter softened(2 sticks)
1 1/4 cups brown sugar
2 eggs
1 tsp vanilla
1 15oz. can pumpkin
1 tablespoon cinn.
2 tsp baking soda
2 tsp baking powder
2 tsp nutmeg
4 3/4 cups flour
1 1/2 cups choc. chips



Directions:




Heat oven 350 and bake for 15 minutes. Use non stick or greased cookie sheets.
Note: I have an extra large kitchen aid mixer. My friends said it can be done in the small one but it is a struggle. This is recipe is a huge hit everywhere I take it.