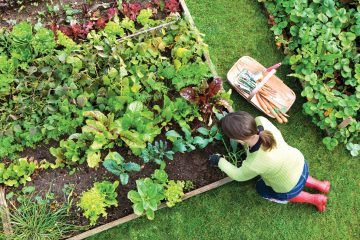 ATTENTION MADISON RESIDENTS
Have a green thumb, but no land to plant a garden of your own?
If you are a Madison resident, get your gardening tools ready. The Madison Community Garden is accepting registrations on a first come, first serve basis for a garden plot of your own.
The Community Garden is located in the Madison Recreation Center, off of Ridgedale Avenue, not far from Madison High School.  This location boasts plenty of sunshine, with access to water spigots, composting bins, a bee yard, flowering polinnator garden, and animal resistant fencing.
Annual membership fee:
20' x 10' full plot is $60
10' x 10' half plot is $30.
*Organic methods for plant cultivation, soil amendment, and pest control are required.
In addition to the community garden, a Bee Yard was added in 2016. Those interested are welcome to become members with supervised hands-on training by an experienced beekeeper.
It is not necessary to be a garden member in order to register for the Bee Yard.
There is a $30 membership fee. Registrations for the Bee Yard are also on a first come, first serve basis.
Registration forms can be downloaded at gardening applications
Search for "Community Garden" using the site's search feature.