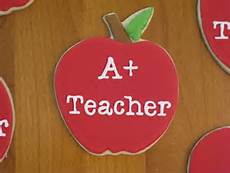 Does your child have an amazing elementary teacher they love? If you think so too, there is a way to honor them and recognize them for their hard work and dedication.
The Westfield Rotary Club is now accepting nominations for the 25th annual Charles Philhower Fellowship Award designated for a full-time elementary teacher in the Westfield Public Schools.
Letters of nomination can be submitted from interested citizens, parents, students and Westfield public school staff members. The should addressed to:
Charles Philhower Fellowship Committee of the Westfield Rotary Club,
c/o Office of the Superintendent of Schools,
302 Elm Street,
Westfield, NJ 07090
or e-mailed to rotaryphilhower@westfieldnjk12.org.
The nomination should specify ways in which the teacher has demonstrated outstanding teaching, interest in children and continued pursuit of professional growth.  The teacher must be a full-time faculty member in grades K – 5 in the Westfield Public Schools for a minimum of five years.
The deadline for the nominations is Wednesday, April 19, 2017. There are so many wonderful teachers in Westfield that are worthy of this recognition, so be sure to get your submissions!