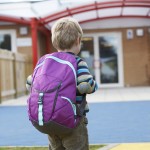 Curious how much your district spends per pupil? During the 2014-15 school year, the average total spending per pupil was $19,652–2.2% higher than the prior year's average of $19,228.
Last week, the Department of Education released the 2016 Taxpayers' Guide to Education Spending to help New Jersey residents and interested citizens learn more about the spending practices of school districts across the state. Two types of total expenditures are included. The Total Spending Per Pupil comprises all district expenditures, including costs paid by the state on behalf of districts. as well as fees and tuition paid by students. The Budgetary Cost Per Pupil comprises costs borne by the school district, excluding costs that aren't comparable among school districts, such as transportation and facilities costs.Among the highs and lows, Alpine came in the highest at $47,641 per student.
Find out how much your district spend at state.nj.us/education.