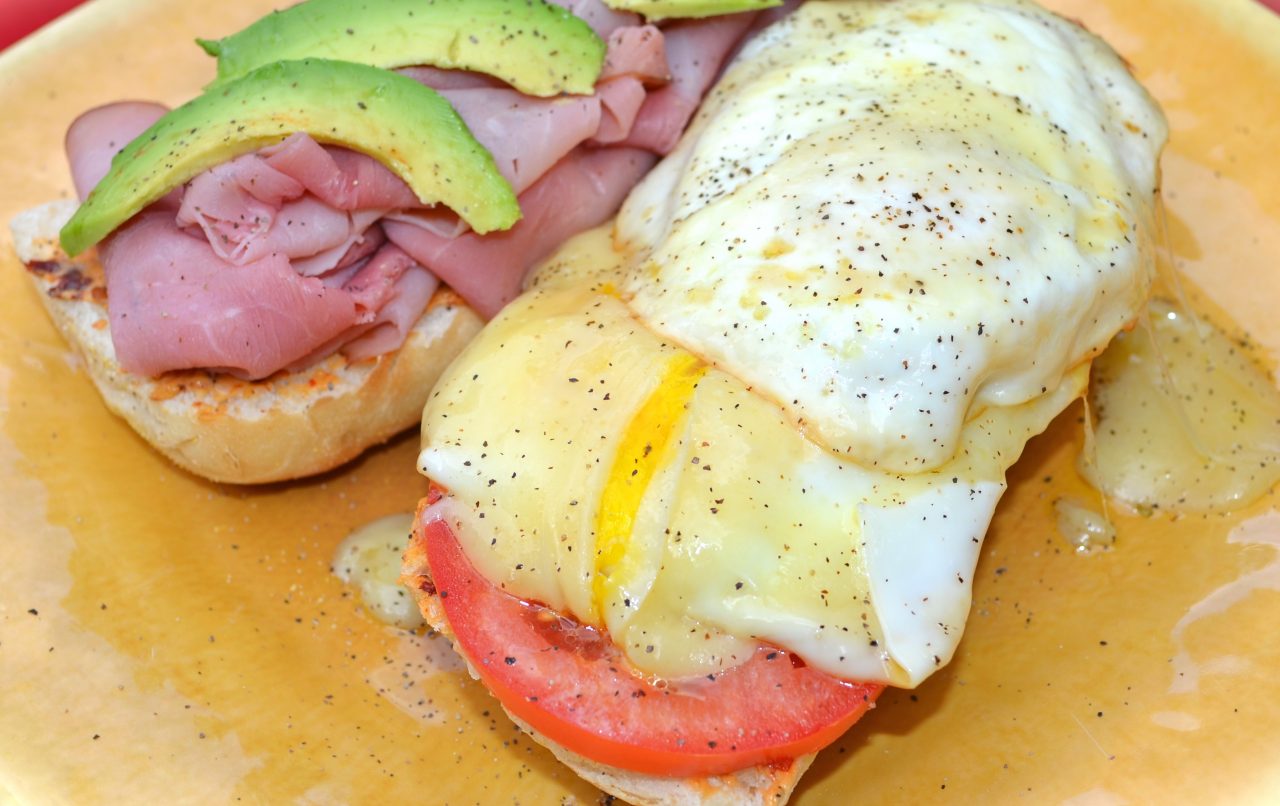 prepared by and photo by Emily S. Downs

I should call this sandwich, the gobbler.  That's what I do when I sit down with this beauty.  I actually have to ask someone if they even saw me eat it, it's that good and I eat it that fast.  Everything about it works.

Size:

makes 4 sandwiches



Ingredients:
4 tbsp unsalted butter, softened
2 chipotle chiles in adobo, minced, plus 1 tsp of adobo sauce from the can
Salt and freshly ground pepper
4 semi-soft baguettes or hoagie rolls, split and toasted
1 medium tomato, sliced 1/8" thick
2 tbsp extra-virgin olive oil
8 large eggs
8 thin slices of Gruyere cheese (1/2 lb)
1 small Hass avocado-peeled, pitted and sliced 1/8" thick
8 thin slices of baked ham (6 oz)



Directions:




In a small bowl, thoroughly blend the butter with the minced chipotles and adobo sauce and season with salt and pepper.  Spread the chipotle butter on both cut sides on the bottom halves of the toasted baguettes/rolls.

Heat a griddle or very large nonstick skillet.  Add the olive oil and, when it's hot, crack in the eggs.  Cook over-easy over moderate heat, turning once halfway through cooking, about 1 1/2 minutes. (I cook my eggs longer as I like my eggs over-hard.  Not in the least runny.)  Season the eggs with salt and pepper and top each one with a slice of the Gruyere cheese.  Let melt slightly.  Set 2 eggs on the tomatoes on each baguette bottom and top with the sliced avocado and ham.  Close the sandwiches and serve right away.  Serve.