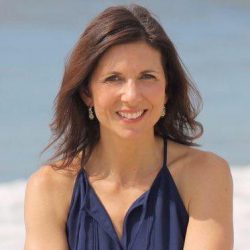 Social Media is a wonderful tool to reconnect with old friends, and applaud their successes. Recently I learned that an old (as in former, not age!) classmate of mine was earning a living by doing something she has always loved – designing jewelry. I browsed Stephanie's website and was immediately smitten by her delicate, and inspirational jewelry line.
Here is  line borrowed from her website that explains her motivation behind creating her EMPI Collection:
"Empi means 'flying swallow' in traditional Japanese style Shotokan Karate, a style of martial arts karate that Stephanie has practiced for twenty years.Characterized by its swooping up and down motions, this powerful yet graceful form is reminiscent in this spirited bird in flight'."
Stephanie's jewelry is all handcrafted of nickel free Sterling Silver and 23.5k Gold vermeil and uses genuine gemstones and leather cords. She is a native New Yorker and supports her community by using local New York city jewelers.
Check out her website for her upcoming shows and locations.#uniquespirit
Browse the gallery for some of my favorite pieces!