A man cave is a special part of the house dedicated to the man's own pursuits, including spending time alone, or with his friends. Here are some essential decor ideas for this special part of your home.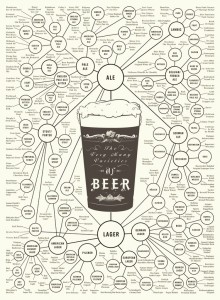 Here are all the major styles of beer, with representative quaffs for each style in a print from Pop Chart Lab on etsy.com.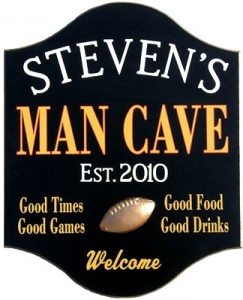 This Personalized Man Cave Sign comes with your name, a second line of text and your choice of a 3D gold game, hobby or beer mug relief from mancavegifts.com.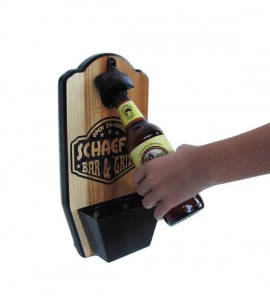 This wall mount bottle opener is custom engraved with the recipient's name on the Brewing Company logo. The tray in the bottom lifts off for easy disposal of the bottle caps. From Fun Made Products on etsy.com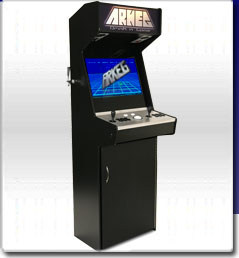 This is the dream of many men, a fully stocked arcade machine and kegerator, the Arkeg allows you to play all of the classics while never having to go far for a beer.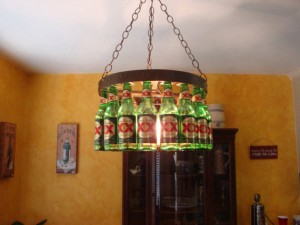 Big Swig Designs on etsy.com provides the chandelier and you add the bottles. The chandelier holds 20 bottles. Beer bottles can be changed out and replaced with most 12 ounce beer bottles.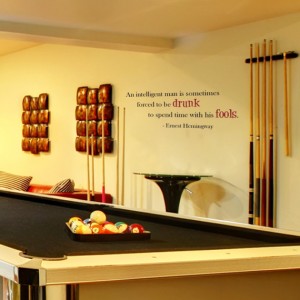 Transform an entire room in less than an half an hour with this high quality removable wall sticker from Katazoom on etsy.com. "An intelligent man is sometimes forced to be drunk to spend time with his fools." – Ernest Hemingway.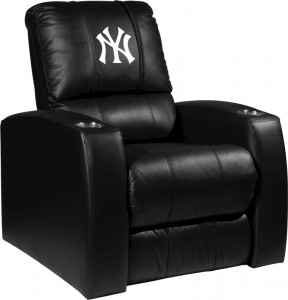 The Xzipit Home Theater Recliner is the ultimate comfort from natural reclining positions with lumbar, leg, and head support. The interchangeable panels enable you to customize your own embroidered sports team panel.
Man Cave pillow from Alexandra Ferguson.