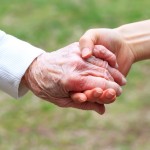 Join us for a discussion on the challenges of ParentCare and the actions you can take to help protect yourself:  The need to take over your parents' care & financial life, especially if it happens suddenly, can be extremely stressful.  However, if you approach it one step at a time, you'll get a handle on what needs to be done.  Even if you're not at this point with your parents yet, these tips can help you decide what to do now — before anything happens.
Friday May 5th, 2017
12pm-2pm Networking, lunch and presentation
Morgan Stanley 3rd floor, 61 South Paramus Road(park in the back)
Paramus, NJ
RSVP to Kerry Fitzgerald 201.670.3439
To reserve spots for you & a guest/s
Speakers: 
Kerry Fitzgerald
:
Kerry prioritizes long-term client relationships and focuses on helping to create wealth and protect it by preparing for the unknown. Kerry values financial planning for ensuring comfortable retirement lifestyles, and providing for a meaningful gift to loved ones in the future. Kerry has over twenty years of financial services experience within both USA and non-USA based financial services corporations. Kerry earned an MBA from Pace University as well as a BA from Binghamton University and spent time studying overseas in the United Kingdom at Brunel University.
Ducks in a Row LLC:
  Hannah Fogg and Kelly Petersen, co-founders, know that life is busy and complex, especially for older adults.  Ducks in a Row will assist
 in gathering life and financial documents and implementing a system for organizing and accessing vital information.
The cataloging system is an invaluable resource when unforeseen circumstances arise, such as changes in physical or mental health, a hospital stay or settling an estate.  When needed, Ducks will also help with the paying of bills and mail management.
Vivian Green Korner, MS, CDP:
For the past twenty-five years she has dedicated her career to enhancing the lives of individuals challenged with Alzheimer's disease and offering much-needed support and guidance to their caregivers. She is recognized as a dementia expert. Vivian has an active private practice focusing on family caregiver issues. Vivian holds a Master's Degree from New York University and is certified as a dementia practitioner.  Prior to her current work, she was Director of The Kaplen Adult Reach Center, a social adult day care program for 17 years.
Lori Johnson, Esq
.
 serves as Court-appointed counsel for the elderly and understands the complexity involved in assessing whether the elderly require the appointment of a guardian due to mental incapacity.  Legal expertise is often needed in caring for our elderly and sometimes disabled parents, while ensuring their assets are protected.  Lori is an attorney with the Winne Banta Law Firm and has been practicing law for more than 16 years in multi-faceted practice areas representing both individuals and Fortune 500 companies.
Tom Dunn
is a Regional Vice President, representing Global Atlantic in Northern New Jersey. Tom brings over nine years of financial services experience to the role – long term care, annuities, life insurance and mutual funds – and holds his FINRA Series 6 and 63 licenses.  Tom takes a multi-faceted, solutions-oriented approach while striving to understand the needs of the client.