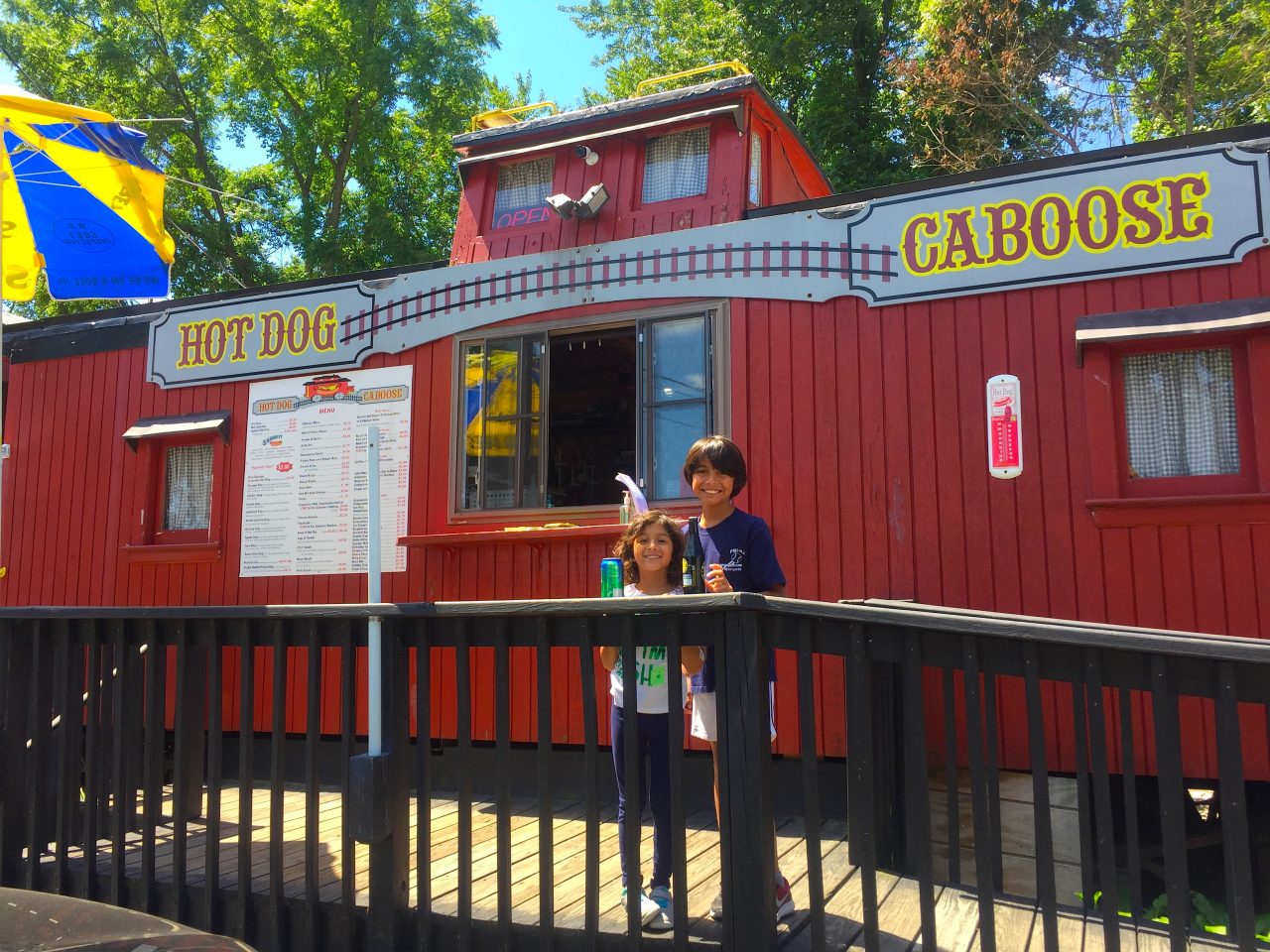 If you're looking for an outing–especially if you have kids that love trains–the Hotdog Caboose is the spot. The 100 year old caboose opened as a small restaurant back in 2011. I was able to get lunch for myself and my 2 kids for under $15. $2.35 for a simple dog; $3.00 for the works. Their Trackside Chili, Fire in the Caboose Chili and sweet baked beans are all homemade. Chili is $5 a bowl. They also sell take out quarts of chili ($11) in case you're passing by around dinner time and are in a pinch. If you're feeling a little naughty, you can splurge on onion rings, mozzarella sticks, or Frito pie. Finish it off with ice cream!
Mon-Fri: 11am – 6pm. Sat & Sun: 11am – 4pm.
Hotdog Caboose, 211 Greenwood Ave, Midland Park, NJ.