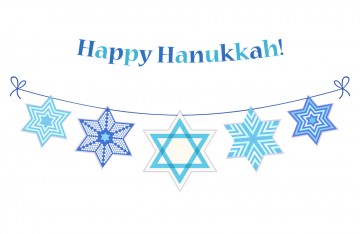 JCCNNJ to host a latke cooking class just in time for Hanukkah
On Thursday, December 5 at 6:30, JCCNNJ will host an international latke cooking class at the Ridgewood Culinary Studio, 223 Chestnut Street, just in time for the upcoming Hanukkah holiday. Latkes, A.K.A potato pancakes, are a traditional holiday food because they are cooked in oil, symbolic of the miracle of Hanukkah when the small amount of oil for light lasted eight nights.
In this cooking class taught by the talented chefs of the Ridgewood Culinary Studio, participants will work in cooking stations to fry up latkes from Italy with arborio rice, Syria with tuna, or India with cumin and curry powder. These are not your typical American-style latkes!
Following the hands-on cooking class, participants will meet Chef Jennifer Abadi, author of the recipes, for a Q&A while we eat what we cooked. Chef Abadi specializes in preserving international recipes and food traditions. She will bring her cookbook, Too Good to Passover, for a purchase at a special discount and personalized signing – makes for a great Hanukkah gift for the food lover in your life!
 Tickets include pre-cooking snacks and drinks and post-cooking taste and mingling.
 Tickets are on sale now and must be purchased in advance. As this is a high-touch experience, space is extremely limited. Tickets available at www.jccnnj.org/COOK. More info at events@jccnnj.org or 201-666-6610 ext. 1.