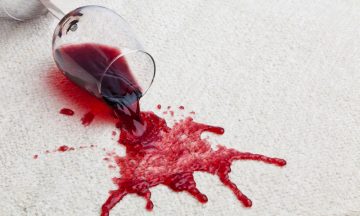 One of the things I look most forward to in the fall is red wine. Boots, sweaters, football, fires and red wine all make the pale skin and search for socks much more bearable. But, if you curl up on a couch with a glass of wine and a good book or a good friend, accidents will happen.
Have this on hand always!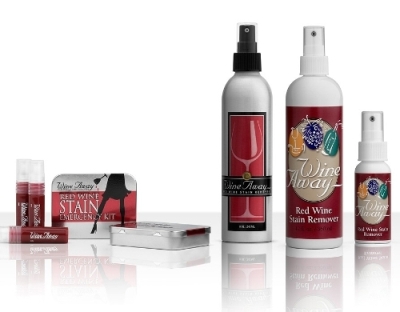 Sunday night, Larry (husband who normally pours the perfect glass) spilled all over my very light gray couch while giving me one more little titch. Normally, I would have panicked because there are so many things I want to spend money on in my house instead of replacing something I already have, but I remembered we had Red Wine Away. I do not work for the company, so believe me this stuff is amazing. Blot, spray, wine turns a little blue, wait 1-3 minutes and wipe. Voila! Clean couch. Happy marriage. Do NOT serve wine at a party without having it under your sink. They sell all kinds of portable sizes, and even a gallon jug for those of you who like to take it deep. No judgement here.  Red wine is good for you (in moderation, of course.)
I keep saying I'm going to bring some as a hostess gift when I bring red to a party. I just inspired myself. I'm ordering a bunch now.