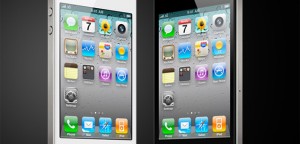 Some apps can be downloaded for free, but charge money for access to additional content within the app. Additional content available via in-app purchases might include things such as new outfits for a character in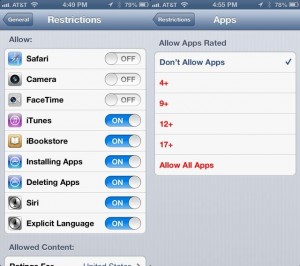 the game, virtual credits for purchasing items in the game (gems, tokens), special abilities for game characters, additional levels not accessible in the free version of the game, or the ability to skip a level that might be challenging. Avoiding surprise charges doesn't necessarily mean preventing your child from playing apps, you just need to restrict in-app purchases on your devices.
How to restrict in-app purchases for Apple iOS devices
To set up a PIN for iOS purchases via iTunes App Store
Press the Settings icon
Touch General
Select Restrictions
Touch Enable Restrictions
Enter a PIN code
Re-enter your PIN to confirm
The screen will no longer be greyed out. Search toward the bottom of the screen for In-App Purchases. This should be turned on by default.
How to restrict in-app purchases for Android devices
To set up a PIN for Android purchases via Google Play:
Open the Google Play Store app
Press Menu and then touch Settings
Touch Set or change PIN
Enter a PIN code, and touch OK
Re-enter your PIN to confirm
Check the box for "Use PIN for purchases"
To set up a PIN for Android purchases via Amazon Appstore
Open the Amazon Appstore app
Press Menu and then touch Settings
Touch Parental Controls
Select Enable Parental Controls
Enter your Amazon.com password
If you want to use a PIN instead of your Amazon.com password for in-app purchase authorization, check the box for "Use PIN"
Enter a PIN code
Re-enter your PIN to confirm