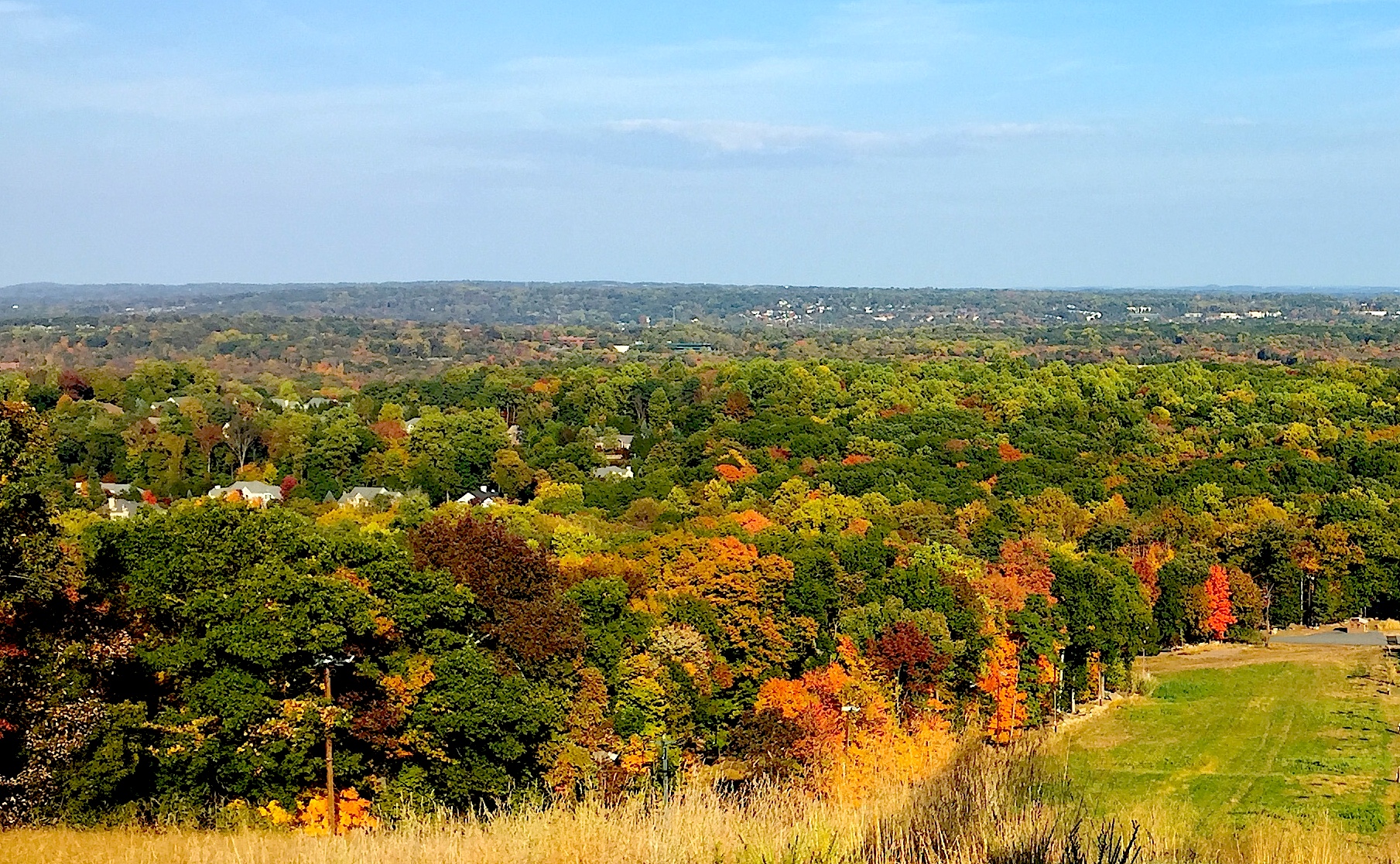 When I can, I'd rather ride my bike or hike instead of working out at a gym. One nice spot to hike is right here in Bergen County, check out Campgaw Mountain Reservation During the winter months, many families use it for the small ski mountain. It's easy to get to, has plenty of parking (unlike some hiking spots that only can fit a few cars at the start) and has some pretty views. There's a variety of hikes–some flat and easy, others with some on a pretty steep incline. I've gone twice in the last week: once with my kids, ages 7 and 9 and once with a friend for a workout.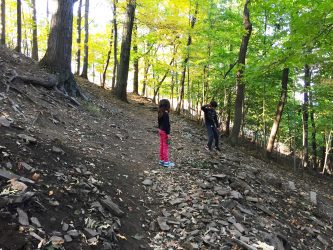 My favorite is the yellow and orange loop. It took Karen and me about an hour and 15 minutes; with my kids, it was 90 minutes. The first 10 minutes is uphill to the top of the ski hill and offers a nice view. Then you head down hill for about 30 minutes and back up again for 30 minutes. The trail is a little rocky and can be slippery after a rain or if there are a lot of leaves falling, so grab a stick to help you walk. When I did it with my friend, we worked up a sweat–perfect hike for a work out. They also have a disk golf course. If you bring a frisbee, you can give it a shot.
Camp Gaw, 200 Campgaw Road, Mahwah, NJ. (201) 336-7275.