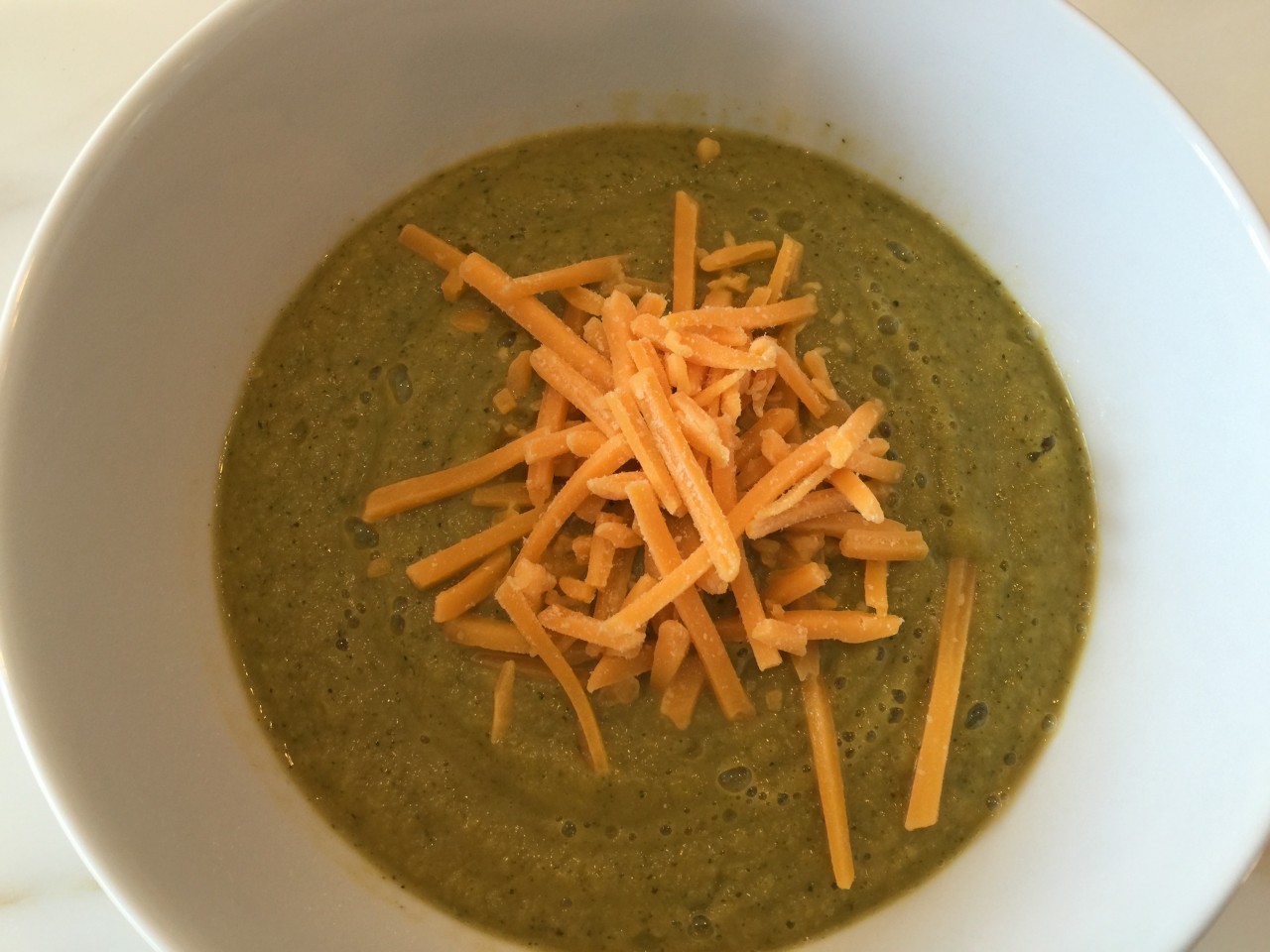 This is one of my go to soups when I don't have a lot of time and I want something healthy. It is vegan and gluten free. It only has a few ingredients. I just made it for our Sunday lunch. Skip the cheese on top if you want to keep it vegan.

Size:

8



Ingredients:
8 cups broccoli florets
1 large yellow onion, diced
4 cups reduced sodium vegetable broth
1 can 15.5oz. cannellini beans(white beans), rinsed and drained
kosher salt and pepper to taste
optional-add a clove or two of garlic and can serve topped with your favorite cheese



Directions:




Coat a large pot with olive oil spray(if looking to save on calories and fat) and warm over medium heat. Add onions and sauté for about ten minutes. Add broth, broccoli(and garlic if you like) and beans to the pot, bring to a boil, then reduce heat and simmer for 10 minutes. Remove pot from heat. Using an immersion blender, puree mixture into a creamy consistency. I find the vitamix blender works best if you have one of those. A traditional blender will do the job as well. Season with salt and pepper.