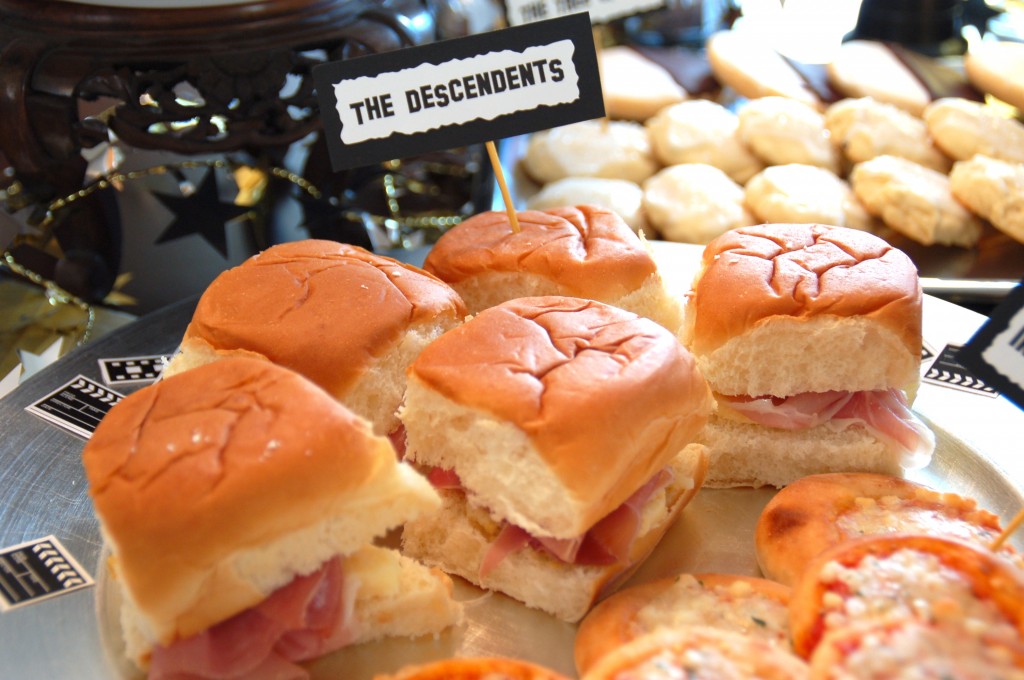 prepared by and photo by Emily Doscher

These sandwiches combine sweet and savory flavors. The salty Serrano and sweet ginger/mango Stilton are layered harmoniously between the Hawaiian sweet rolls. Now if only George Clooney could share them with you…

Size:

makes 12 sandwiches



Ingredients:
1 package of Hawaiian Sweet Rolls (Stop and Shop has them by deli)
24 slices of Serrano ham (Fairway)
10-12 oz of English Stilton w/Ginger Mango (Fairway)
Dijon mustard



Directions:




Pull apart rolls and slice in half. Spread Dijon mustard on inside of top and bottom of rolls. Place a slice (about 1/8-1/4? in thickness) of English Stilton w/ginger and mango cheese on bottom half of roll. Top with two slices of Serrano ham. Place roll top over.