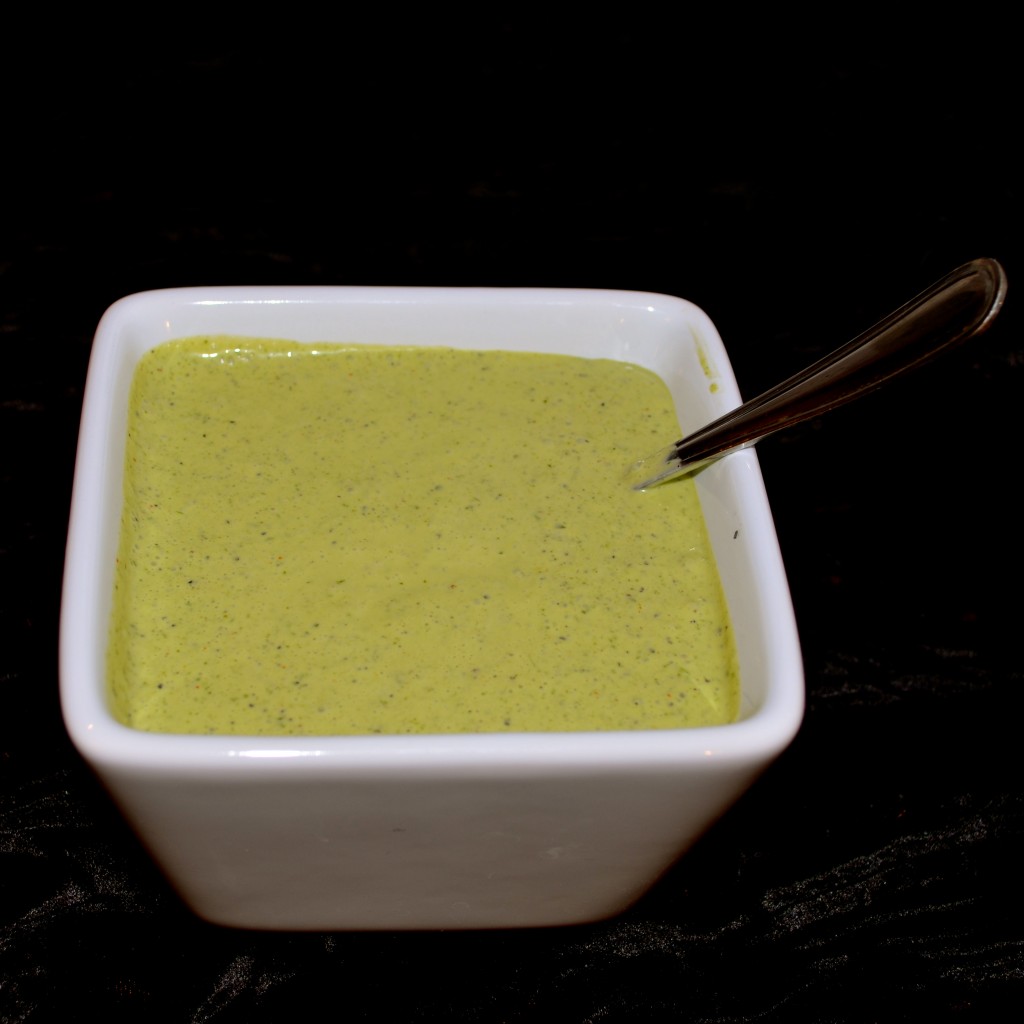 prepared by and photo by Emily Doscher

Green Goddess Dressing certainly is spirited in flavor.  Enhances Southwestern Style Cobb Salad, but can be used on any salad combo of your making.

Size:

makes 1 1/2 cups



Ingredients:
1/2 cup mayonnaise
1/2 cup sour cream
2 tbsp buttermilk
1 tbsp white-wine vinegar
1 tsp Worcestershire sauce
1 bunch chives, coarsely chopped (1/3 cup)
2 green onions, coarsely chopped
2 tbsp chopped fresh cilantro
2 tbsp chopped fresh flat-leaf parsley
1 tsp sugar
1 tsp coarse salt
1/2 tsp freshly ground black pepper
Pinch ground cayenne pepper (optional)



Directions:




Combine ingredients in a blender or food processor; process until smooth. Refrigerate in an airtight container up to 3 days.