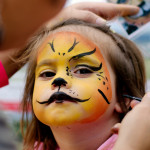 Don't miss the Garden City Friday Night Promenade under the starts. Every Friday night now through September 4th, Seventh Street will be closed starting at 5:45pm. The night will feature face painters, al fresco dining, live entertainment, themed nights, balloon animals and restaurant specials. The following themes are as follows:
August 14-Cinco de Mayo
August 21-Disney Fantasy(pirates/princesses)
August 28-Carnival Night(Rio de Janerio)
September 4-Team Night(all sports uniforms local/professional)
The event runs from 6:00-10:00pm. We hope you can make it!