The kids have had enough of the pool and need some structure–and so do you! There are still plenty of camps to keep them busy and having fun in the last few weeks of summer.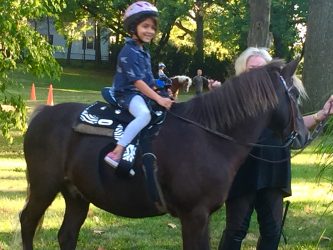 Pony Camp  •  Monday through Thursday, August 15 -18  •  9 am to 12:30 pm
Ages 9 and up can have a great introduction to future riding adventures. Includes riding lesson, lunging session, Equisthenics, harness driving session or mini trail ride.  A   Approximately one hour of riding time each day. $320 Online registration can be made on Community Pass, www.ridgewoodnj.net/communitypass. Or call the Recreation Office at 201-670-5560 for more information.
The Stable, 259 N. Maple Avenue, Ridgewood.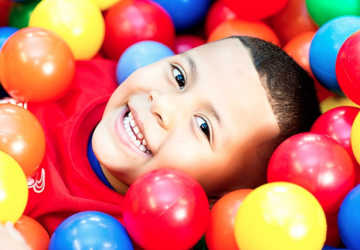 Summer Fun Days Even for Your Littlest  •  August 22-25 and August 29-Sept 1
Wear them out with 3 hours of fun and exercise.  Children will participate in a variety of games, relays, gymnastics and sports skills.  Each day there will be arts and crafts, snack and story time. Don't miss the fun! Ages 2 1/2 to 9. Choose one day or all 4. $50/day. For more information or to Register.
My Gym of Glen Rock, 522 Broad Street, Glen Rock.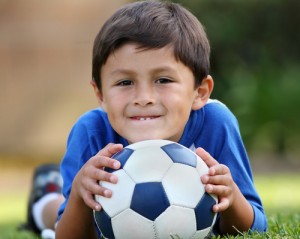 Sports Camp
US Sports Institute offers weekly sports camps in Ridgewood and Ramsey for children starting at age 3 including lacrosse, soccer, tee ball and baseball. Camps are for children at all ability levels. To register or for more information, click here.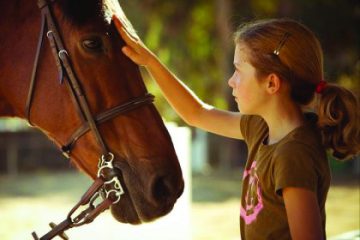 Equestrian Camp  • August 15 – August 19 and August 22 – August 26   •  9am – 4pm
Spend the morning in the barn learning about horses, grooming, equipment and how to prepare their horses for riding, with emphasis on personal awareness and leadership skills. Afternoons are fun filled with activities like painting horseshoes, having  barn scavenger hunts and other horse themed activities. Boys & girls ages 7 to 13 yrs will have the opportunity to learn the fundamentals of riding while developing their riding skills, learning horse health and care and spending time with friends. Bergen Audubon Society will visit and provide environmental education. For more into or to register: Bergen Equestrian Center.
Bergen Equestrian Center, 40 Fort Lee Road, Leonia, NJ

Create Wearable Usable Art  •  August 22-26  •  1:00-3:30pm
Elementary children in Grades K – 4 are invited to join Ridgewood Parks and Recreation as Education Explorers provides a fun craft camp where kids will design a variety of crafts for their room and school, along with fun, fashionable clothes and jewelry. For grades K-4. $175/5 day session – all materials included. Register online at www.ridgewoodnj.net/communitypass or call 201-670-5560.
The Stable, 259 N. Maple Avenue, Ridgewood.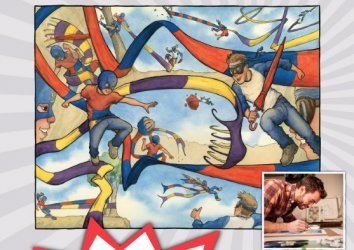 Comic Book Workshop  •  Wednesday August 24
See if you have what it takes to become a comic book writer or artist. Learn the secrets of creating an engaging comic book story from a pro, graphic novel artist, Justin LaRocca Hanson. Create your own super hero; make your own story board. Cost is $25. Two sessions are available: 10am for kids 7-10 and 1pm for kids 11-14. To register call 201-444-1918 or email chris@thecuriousreaderbooks.com
The Curious Reader, Glen Rock.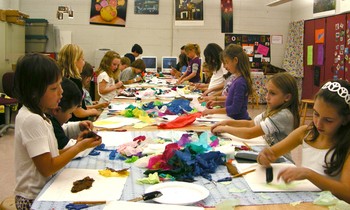 Collage and Assemblage August 22 – 26
Let your child express themselves while having fun. Expand your creativity and explore the art of cutting and pasting as well as assembling items to create realistic and abstract masterpieces. A variety of styles, materials, and techniques will be introduced and explored.To register: Art Camp.
The Drawing Room, 27 Central Avenue, 2nd floor, Midland Park, NJ 07432
Making Mosaics •  August 29-Septmeber 2
Learn about and explore contemporary and traditional mosaic artwork. Students will translate their ideas into mosaic masterpieces using a wide variety of mosaic materials including tile, glass, shells, and more. Mosaics will be created on flat as well as three-dimensional surfaces. To register: Art Camp.
The Drawing Room, 27 Central Avenue, 2nd floor, Midland Park, NJ 07432