I recently became aware of two local organizations that I thought, in the spirit of the giving season, were important to share.  Each one benefits our neighbors and friends in either Chatham and Madison.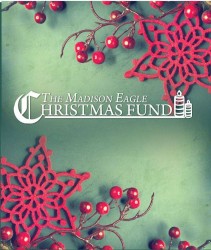 The Madison Eagle Christmas Fund began more than 40 years ago when a Madison family opened their hearts by sharing holiday gifts with isolated senior citizens. The idea grew and flourished and in 1974 the Madison Eagle Christmas Fund was officially established. Forming a partnership with Madison's Chamber of Commerce then encouraged local businesses to become involved by collecting gifts and donating to this worthy cause.
Now, in addition to senior citizens, children ages 18 or younger also benefit.  There are currently dozens of volunteers who happily collect, wrap, and deliver gifts to those less fortunate within the Madison community.
There's still time to make either a monetary or gift donation. A list of drop off locations and items collected can be found here.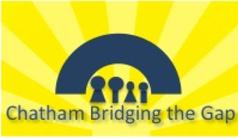 Bridging the Gap, formerly Chatham Borough's Cares and Shares Advisory Committee, has now become an independent nonprofit charitable organization.
Established earlier this year, Bridging the Gap helps provide temporary assistance for individuals and families within Chatham Borough and Chatham Township.
Families who find themselves in financial distress due to unexpected circumstances i.e. medical expenses, job loss, divorce, or death of a loved one.
This organization has helped by covering energy, recreational and service fees, providing grocery gift cards, clothing, and household items.  Bridging the Gap also assists with budgeting, job searches, and completion of government forms.
Since 2008 more than 50 families have received assistance, dating back to the Borough's original Cares and Shares Committee.
The organization's first benefit event was held last week at the Fairmount Country Club with future fundraising efforts in the works.
Learn more about Bridging the Gap's mission and how to apply for eligibility.
Details for on-line or mail in donations can be found here.  Questions can also be sent directly to Mary Lonergan at  lonerg22@optonline.net.
The joy of brightening other lives, bearing each others' burdens, easing others loads and supplanting empty hearts and lives with generous gifts becomes for us the magic of Christmas. 
– W. C. Jones