I'm all for buying already-made costumes, but some…you just can't find. Like an exit sign. Yes, my daughter asked to be an exit sign 2 years ago. Here are a few of our favorite DIY costumes–some easier than others.
---
A Light-Up Exit Sign
My daughter was the safest kid on the streets the year we did this…because she lit up! She wanted to be an exit sign–one that actually lit up. We bought foam at Joann Fabric. Folded a big piece in half and made a hole for the head. Painted red letters on both sides. Then, we used battery-powered lights to make it light up. Poke small holes in the letters and stick lights through. Use duct tape to secure it in the on the under side.
---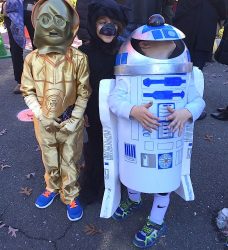 R2D2
Last year, Charlie desperately wanted to be R2D2 but the costumes I found didn't come close to looking like the real thing. So, I bought a white trash can and printed out and drew buttons on it. We used 2 pieces of styrofoam for his "legs." Our favorite moment was when he fell…and could not get up. He was like a turtle on his back.
---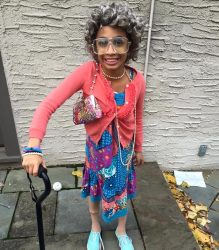 Yo Mamma
Order a Yo Mamma Curly wig, some big glasses, a cane from the drugstore and you've got, well, maybe not yo mama, but somebody's mamma.
---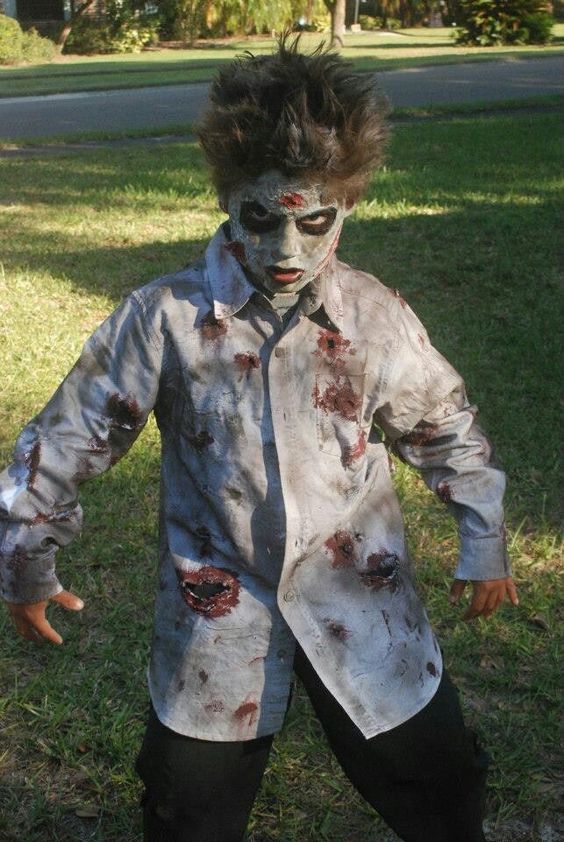 Zombie in a Pinch
This is the easiest last minute costume you could do. You can use whatever you have at home. Rip up an old shirt and rub it in dirt, toss their hair around with some product, and use makeup to make circles under their eyes. We did it a few years ago and bought fake scar tattoos at CVS…that stayed on for 2 weeks!
---
Medusa
My friend Natalie is an amazing artist in several genres but one of her finest talents is making unusual, eye-catching costumes for Halloween. For her medusa costume, she hoy glue-gunned 50 or so rubber snakes into a helmut. Don't forget the tylenol with this one–she had a headache by the end of the night.
---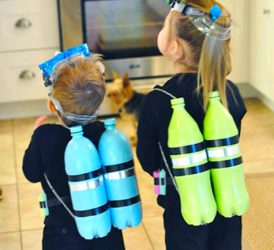 Scubadivers
You can feel good about this one because you're recycling too. Tape together a couple one liters and connect
it to your child's back with some plastic tubing. Add swim googles and you're all set. Click for more details.
---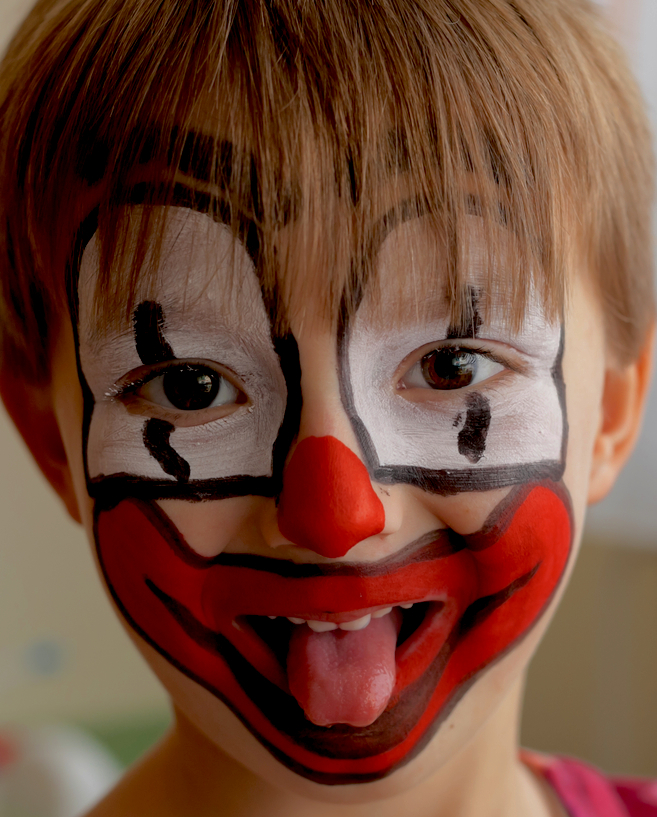 Always a Clown
A little makeup and bright clothing and you've got yourself a clown.
Add a wig and a nose for $5.99 and you really don't need anything else.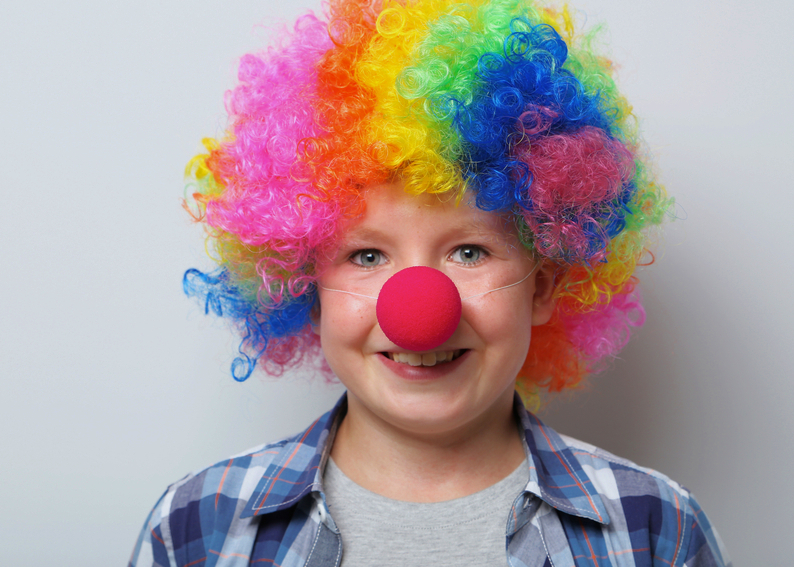 ---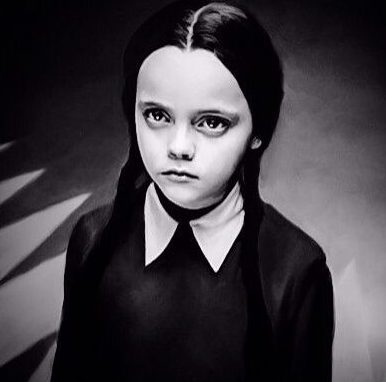 Wednesday Adams
If you have a little girl with dark hair, put it in braids and dress her in a black sweater and skirt, pt a few dark bags under her eyes and you've got yourself a Wednesday Adams. Or get a wig on Amazon Prime.
---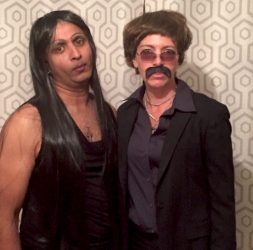 Switch it up: Sonny & Cher
Dress like your favorite couple–with a twist. Let your guy go in drag.
---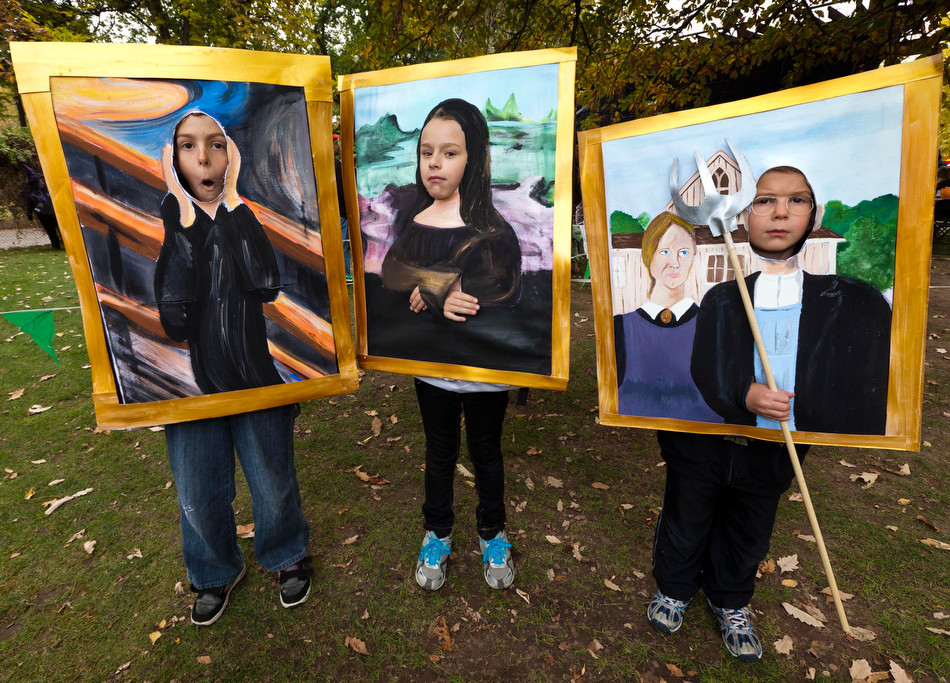 Be Your Favorite Piece of Art
I loved the kids that did these last year. Pick a favorite painting, find a frame and either paint or print out a painting. Cut out a whole for your head. From PJStar.
---
Charlie Chaplin
If you have a hat and a blazer, you can pull this one off with a little black eye liner for the mustache.
You can also order the bowler hat and mustache on Amazon Prime for $8.99.
---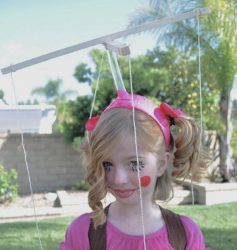 A Marionette
Years ago, I dressed my little sister up like a marionette. It was adorable. She wore suspenders, and I painted her face like a puppet. Then, I attached string to her arms and legs and walked around holding the strings above her. Photo above is from pinterest–a similar idea–but this mom used a headband and clear plastic tubing so she could walk around alone.
---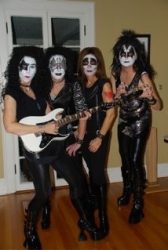 Kiss
Have a foursome? Go as Kiss. Our editor. Amy Nidds is Gene Simmons on end.
We bought the wigs, inexpensive clothing at Forever 21 and H & M. The key is having someone who
knows what they are doing with makeup.
---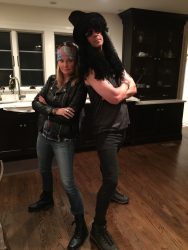 Axel and Slash.
Amy and John as Axel and Slash: only thing I purchased on my outfit was the $40 fake leather jacket.
For her husband, she grabbed a pair of $20 skinny jeans, $7 t-shirt at H & M and I ripped off the sleeves,
temporary tattoos and the wig and hat were a combo purchase.
---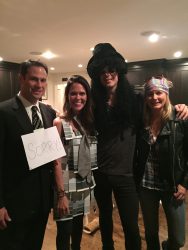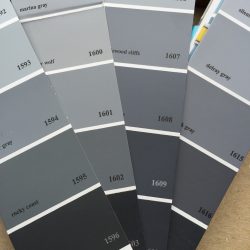 Fifty Shades of Gray
Karen had the great idea of going as Fifty Shades of Gray. Her husband is a formal apology. The only thing she needed was the paint color sheets that someone had leftover after choosing paint colors.
---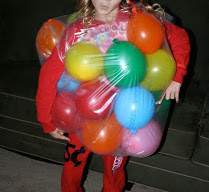 Gumball Machine
Think this is what we're doing this year. Get a big, clear plastic garbage bag and fill it with balloons. The one above is from Mommy Lessons.